UK Broadcast Transmission


THE TRANSMISSION GALLERY
KINLOCHBERVIE
| | |
| --- | --- |
| Photos by Gary Sutherland and Rob Shufflebotham | Page last updated: 2012-12-10 |
Kinlochbervie, a small place that has become an important drop zone for fish catches of the East Coast trawlers working out in more Westerly waters. The tower stands on a little high point in pretty much the centre of the village, and carries their TV service. It wasn't immediately apparent to me what the impedance of Eitshal was in the area, but I'm going to guess that it's because the signal is very weak over the sea path, and the small islands behind the ports stop it, but I'm more than willing to be corrected as that's just a guess.

The tower has both a Horizontal (NW) and Vertical (E) services, to cover the houses either side of the relay, and also present are all four 2G phone networks. It was built as a dual polarisation station and transmitter power is split equally to the HP and VP antennas. Note how in this area, the cabinets have to be anchored down and the doors held shut with rocks! There is also an AWL on top due to the helipad at the nearby port.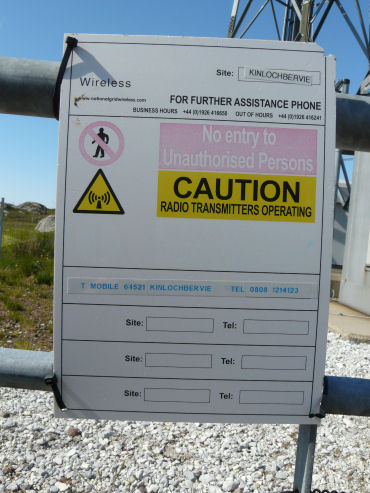 Horizontal transmit array pointing northeast and northwest.
Vertical transmit array pointing southeast.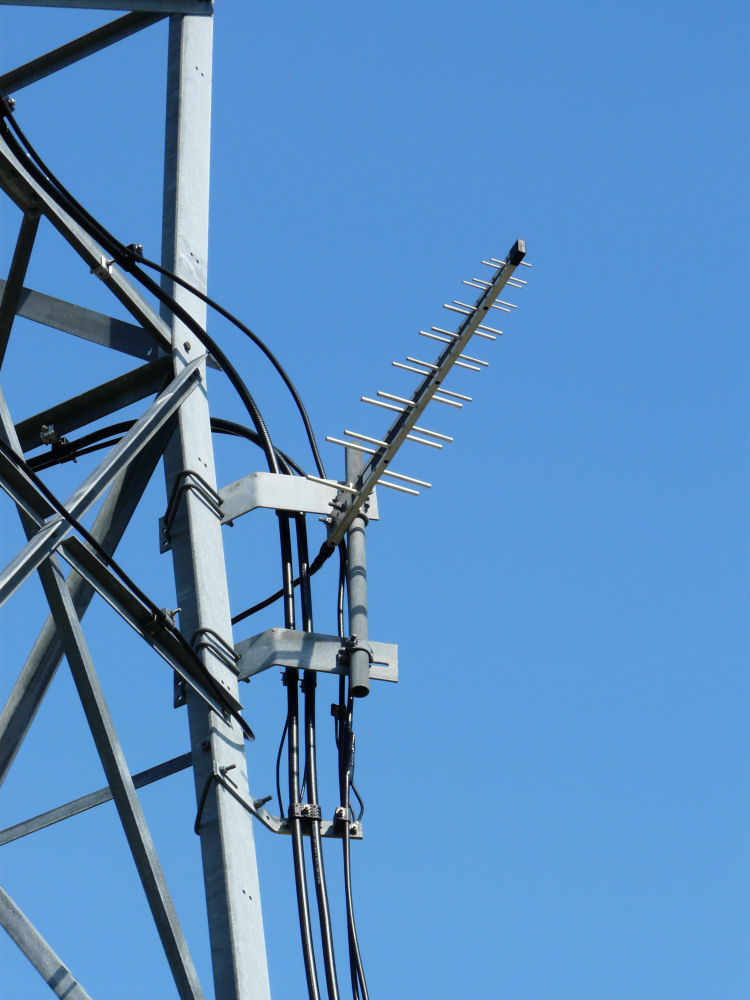 Receive aerial pointing at Eitshal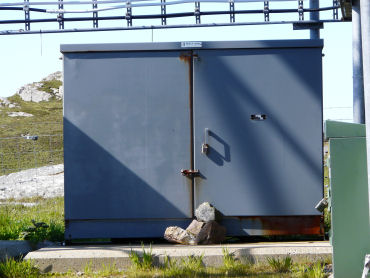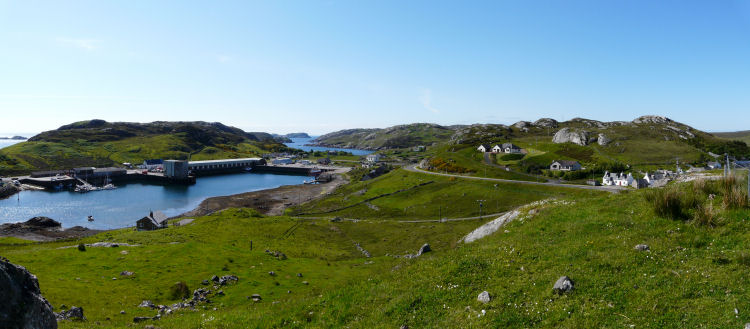 Back to TX Gallery index | TX main index
| | | |
| --- | --- | --- |
| mb21 by Mike Brown | Hosted by | |