UK Broadcast Transmission


THE TRANSMISSION GALLERY
LLANGOLLEN VHF
| | |
| --- | --- |
| Photos by Stuart Owens | Page last updated: 2013-12-24 |
August 2013 update
Stuart writes:

I always remember going to the Ponderosa Cafe at the Horseshoe Pass when I was a child as it's only a few miles away from me. Have slight recollections of walking up the hill from the cafe to the transmitter masts with my parents. Haven't been there in many years and thought I'm well overdue a visit and to see the masts again and get a good view from the top. Also went to the BT site to take some pictures around their mast and building.
From this angle, the two microwave dishes look far too low down as though they are almost on the ground and should be higher up.
Anyone know whether this is used to transmit or receive? And transmit or receive which service? And where from or where to?

(Looks like the DAB feed downlink dish - Ed)
BBC DAB aerials on extension above top of the tower. Went in service 6th August 2009.
Although R Cymru would appear to be line fed, previous documentation suggests that there was an RBL on Llandonna for this service. Which is probably what we're looking at here, even if it isn't in use (or maybe is an RBS nowadays?) National networks are RBL Sutton Coldfield (rx antennas round the other side of the tower).
BT site from the Llangollen VHF site.
Llangollen VHF site from the BT site.
And finally some lovely views looking down around the area.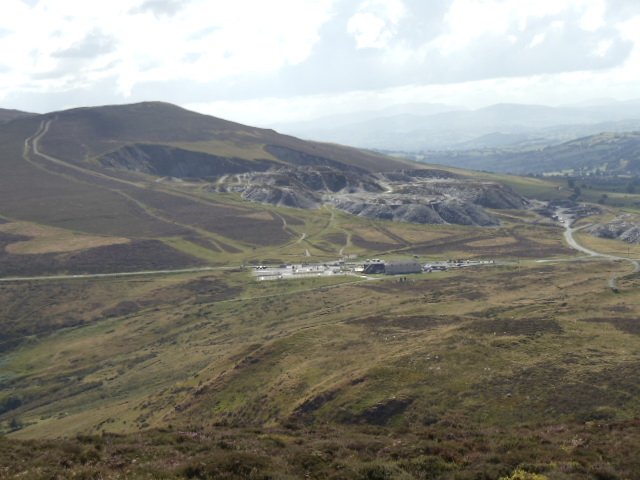 Back to TX Gallery index | TX main index
| | | |
| --- | --- | --- |
| mb21 by Mike Brown | Hosted by | |