UK Broadcast Transmission


THE TRANSMISSION GALLERY
CARADON HILL
| | |
| --- | --- |
| Photos by mb21 and Phil Wolfe | Page last updated: 2011-09-20 |
Earlier photos - round and about
Caradon Hill, located on Bodmin Moor, on the hill whose name it takes, is in a historic area of SE Cornwall near Liskeard.

The area was once a busy mining area bearing valuable supplies of Tin and Copper ores and the area gives every impression of once having been quite prosperous.

The transmitter facilities at Caradon Hill and Stockland Hill were built by the ITA and opened in 1961, providing ITV on ch 12 and ch 9 respectively to almost all the south west peninsular. A site on Dartmoor nearer the BBC VHF TV transmitter at North Hessary Tor was not considered viable due to the poorer coverage that would have been obtained in Band III as compared to Band I.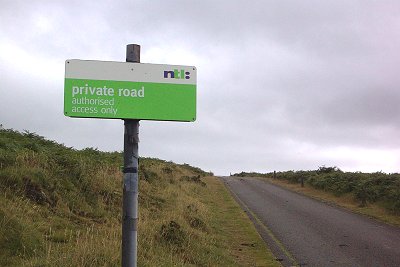 In spite of this sign, there are nearly always walkers and other people enjoying the beautiful views from up here, including out into the English Channel.
Caradon Hill from The Hurlers
The Hill from nearby Trethevy Quoit
As you can see from the photo above there are two small towers at this site as well as the main mast. This plaque identifies the larger of the two towers.

Amongst other services a wireless internet signal is transmitted from this tower.
Below: the view of Minions and Bodmin Moor (including Brown Willy!) from Caradon Hill, and should give you a flavour of the area.
West Country Views
An aerial shot on Multimap
About Minions

Back to TX Gallery index | TX main index
| | | |
| --- | --- | --- |
| mb21 by Mike Brown | Hosted by | |