UK Broadcast Transmission


THE TRANSMISSION GALLERY
BROCKHAM HILL
| | |
| --- | --- |
| Photos by Nick Rice and Rupert Fennymore Mark Carver | Page last updated: 2016-04-26 |
Updated March 2016
Delta's service for the Alton area moved here from ntl's nearby Alton site in May 2001 in order to provide better coverage in the more rural parts of the area where reception was marred by co-channel interference from Spire FM's Camp Hill transmissions

There are five structures on Brockham Hill: two BT, two miscellaneous utilities and Delta, all within 600m of each other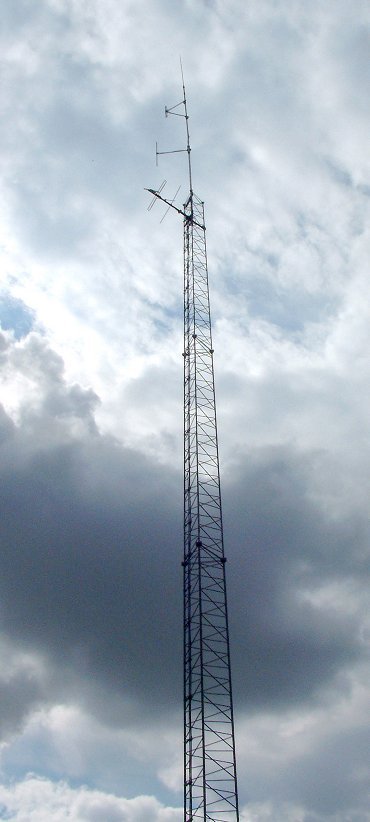 Editor's note: no those two dipoles aren't touching...see below
At the time of Nick and Rupert's visit the transmitter building seemed to be a converted Ship Cargo container and appeared to have no AC or ventilation!
The nearby BT "Golden Pot" site - which now has its own page...

So, "Aerial Rental" - so how did that work out? The story resumes with Mark's photos from March 2016
The mixed polarisation antenna for Delta is still in place at the top of the main structure but the extension with the other dipoles has gone...
...however a yagi has been added, presumably to provide a feed?
On the ground a new, more conventional, enclosure...
...perhaps not-so-new. We believe GLO0077 is, or was, somewhere in Cheltenham
Four Marks | Haslemere | Hindhead | Rams Walk
Back to TX Gallery index | TX main index
| | | |
| --- | --- | --- |
| mb21 by Mike Brown | Hosted by | |