UK Broadcast Transmission


THE TRANSMISSION GALLERY
CROYDON
| | |
| --- | --- |
| Photos by Van der Graaf | Page last updated: 2012-11-14 |
Croydon under contruction in 1962
The first picture was taken around 1958 and shows the original tower, omni-directional Band III aerial and temporary pre-fab building.
Remaining shots show the present mast being constructed alongside, in 1962.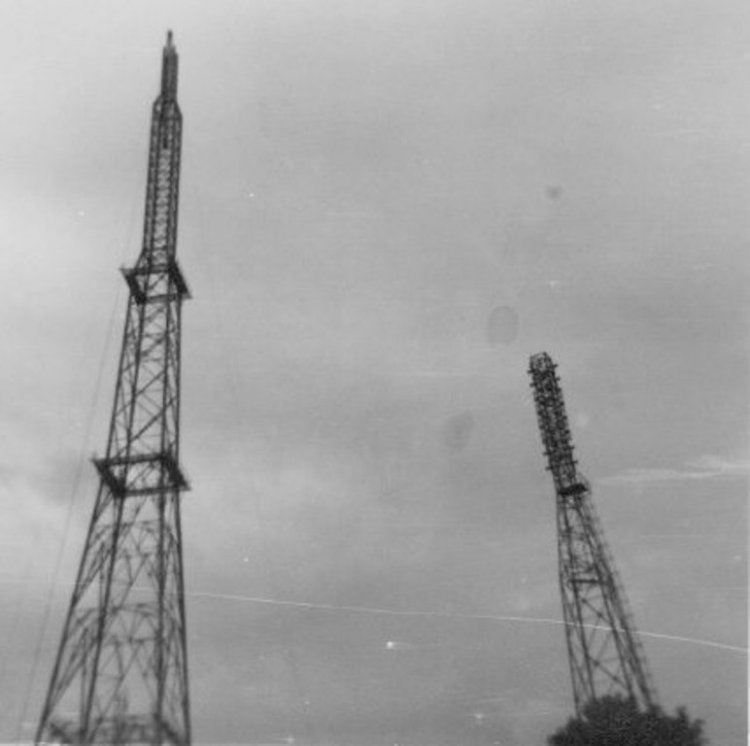 It wasn't the end of the road for the old tower though. After it had been dismantled it was shipped to the Isle of Man where it became the supporting structure at Richmond Hill for the Band III ITV transmission. An ITV Handbook of the time states that it was strengthened whilst being rebuilt in order to carry UHF aerials in the future; Richmond Hill was apparently scheduled as a UHF site but of course was in the end never used for colour TV.
Back to TX Gallery index | TX main index
| | | |
| --- | --- | --- |
| mb21 by Mike Brown | Hosted by | |