UK Broadcast Transmission


THE TRANSMISSION GALLERY
PLYMPTON
| | |
| --- | --- |
| Photos by Martin Watkins | Page last updated: 2016-11-30 |
28th November 2016, installation of the replacement UHF cylinder
The retaining plates having been exchanged, time now for the new cylinder to be raised into place.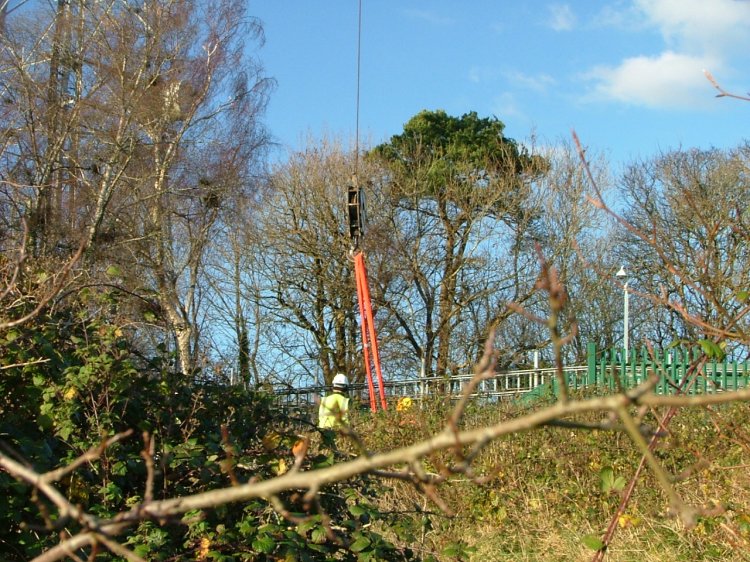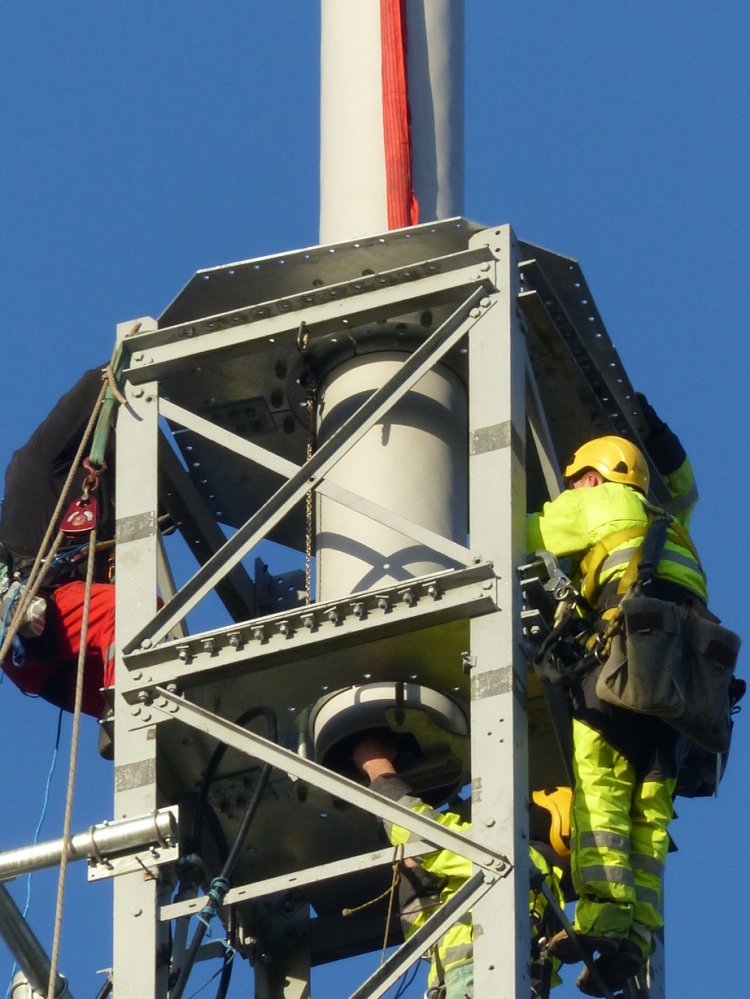 Above: up go the interconnectors used to link the existing feeders to the new aerial.
Now they just need to get the sling off, and it's very cleverly knotted in such a way that when the lower straps are released and the tension from above is reduced the loops slip gracefully down the cylinder.
We leave Plympton at 16.15, the light has become golden, the final wiring up of the aerial is under way, and an already cold breezy day is becoming glacial.

I would like to salute, and I really mean salute, everyone involved in the work, perhaps the riggers the most, as they worked non stop in pretty harsh temperatures, with obvious good humour and total skill. Also to the expertise of the crane crew, who manoeuvred the hoist with an almost ballet-like delicacy, and of course to Arqiva. I'd also particularly like to thank one of the riggers with whom I had a long and pleasant chat on the Friday, he knows who he is, and if anyone else from mb21 gets the chance to talk to him they'll have as interesting and enlightening a time as I did!


Below: the sun sets over Plymouth Sound.
Back to TX Gallery index | TX main index
| | | |
| --- | --- | --- |
| mb21 by Mike Brown | Hosted by | |