UK Broadcast Transmission


THE TRANSMISSION GALLERY
TRURO
| | |
| --- | --- |
| Photos by James Martin | Page last updated: 2021-10-11 |
In analogue days... January 2003
Located on a hill slightly down river from Truro, behind Truro School and above Boscawen Park tucked up a narrow country lane.

Truro was originally an IBA landlord site which entered service on the 11th August 1978 and a relay of Caradon Hill with site number 131.20. Channel 4 was added in January 1987. During 1993, ITV was changed to relay Redruth so that Truro could transmit the Cornwall and Isles of Scilly sub-regional "Westcountry Live", regional news programme. BBC 1 & 2 were similarly changed to relay Redruth in December 2008, prior to DSO in July & August 2009.

It's probably no small coincidence that many of the SHF links also seem to be aimed at Caradon Hill or Redruth...
The broadcast antennas are quite difficult to identify amongst everything else - but one of the receive logs is on the right, about half way up...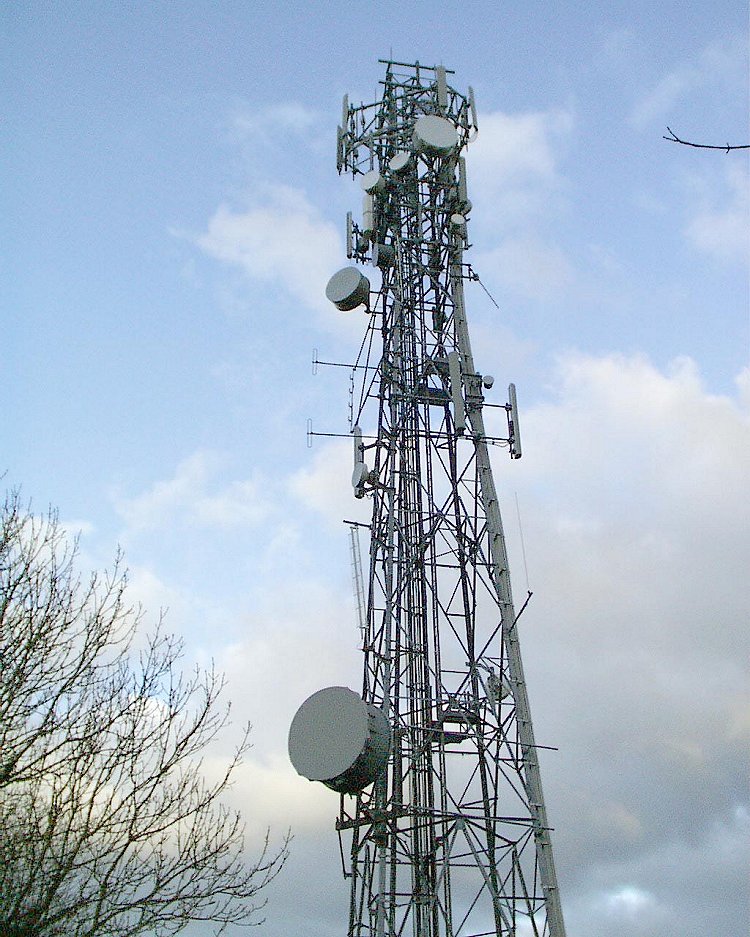 ...transmit is from the two panels, facing to the left, hiding amongst the SHF dishes near the top
In this view the transmit panels are facing right, just above the large dish, and the other receive log is lower down and on the left
Back to TX Gallery index | TX main index
| | | |
| --- | --- | --- |
| mb21 by Mike Brown | Hosted by | |