UK Broadcast Transmission


THE TRANSMISSION GALLERY
FREEMEN'S COMMON
| | |
| --- | --- |
| Photos by Mike Smith and Rob Shufflebotham | Page last updated: 2018-11-25 |
Updated August 2012
There seems to be an anomaly over the spelling of the name of this site. In some references & publications it is known as Freeman's Common, but Multimap clearly shows that there is a road nearby called Freemen's Common Road, so that's the spelling we're going with here!

Jim Warner explains: "The site is where the Freemen of Leicester had their 'plots' or allotments, their piece of land.

This was sold to commercial interest some years ago and the site is still known today as Freemens Common.

Freemens Common Road leads onto an Commercial Estate and the Tx site is now by the side of a Leicester City Council Recycling collection point.

The tower was extended when ILR was added on 1260kHz in 1981. Radio Leicester's original MF Tx site was at the Hillcrest Hospital in Swain Street, Leicester, now demolished. Freemens Common is an MF site in Leicester City Centre, originally built for Radio Leicester on 1594 kHz, entering service during 1976. This frequency was changed to 1584 kHz with the 23rd November 1978 changes. Then changed again to 837 kHz in 1980. On 7th September 1981 ILR Leicester (Centre Radio) was added on 1260 kHz. This site now provides both BBC Asian Network and Sabras Radio to the city of Leicester."

Rob notes: "The site is located in what is optimistically called a nature reserve, but felt more like an overgrown woodland! Being in dense woodland made the site rather challenging to photograph, and it seems to have grown up since the previous site visit."
Above and below: Mike's photos from an earlier visit
There might have been a yagi above the roof on the right hand end of the main building, possibly connected to the original use by BBC Radio Leicester. This now seems to have been removed
Rob's first photo shows how the vegetation has grown...
...however the buildings have received some maintenance
The tower itself is located slightly behind and up the hill from the main compound
The tower is within its own compound - it's just possible to see one of the insulators to the left of the DANGER sign and another at the right hand edge of the photo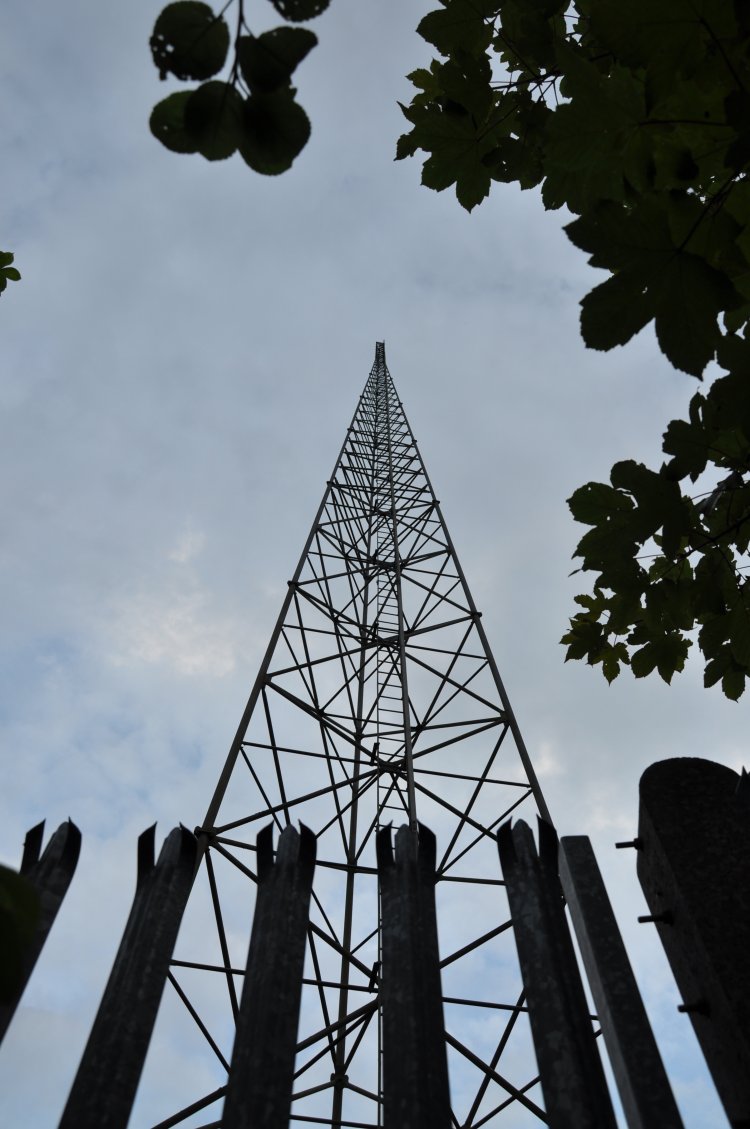 The tower close up. It's of the same type as used at Sideway (Stoke On Trent), and possibly others
Detail of one of the insulators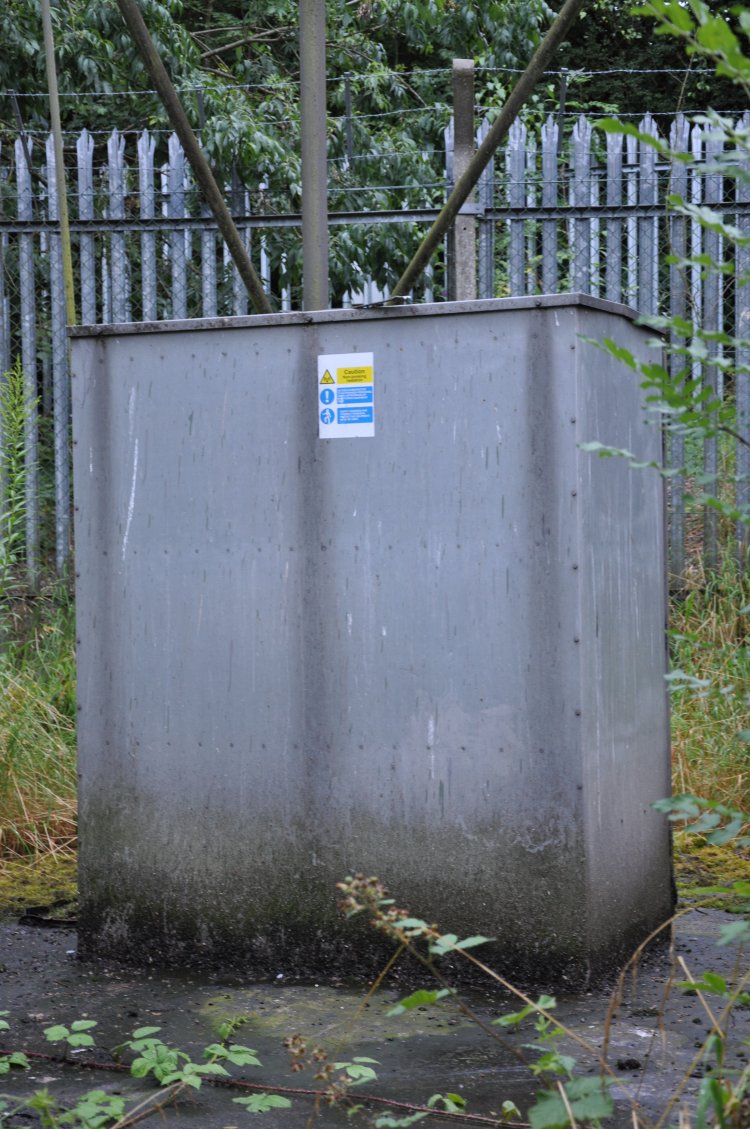 This cabinet presumably contains the tuning unit, with the feed point attached to the "leg" behind
Back to TX Gallery index | TX main index
| | | |
| --- | --- | --- |
| mb21 by Mike Brown | Hosted by | |