UK Broadcast Transmission


THE TRANSMISSION GALLERY
NORTH HESSARY TOR
| | |
| --- | --- |
| Photos by Arthur Morley | Page last updated: 2012-03-30 |
Opening of Radio 1 - Feb 1990
Arthur Morley attended the official opening of the Radio 1 FM service from North Hessary Tor on Sunday 11th February 1990. The service launched at 4.00 pm that day.
The backs of the transmitter units, just before the combiners.
The Band II combiners, all ready for the start of broadcasting Radio 1 FM.
Feeders leaving the transmitter building.
The new equipment for Radio 1 FM (on the right) joins the existing equipment used for Radios 2, 3 & 4.

The RDS generators are visible above the units with the VR* stickers, whilst the panels with heatsinks are the drive units.
The racks containing the equipment for the incoming Nicam feeds for Radios 1, 2, 3 & 4.
The Station Manager (right) and his deputy (left) waiting for the moment to switch on Radio 1 FM.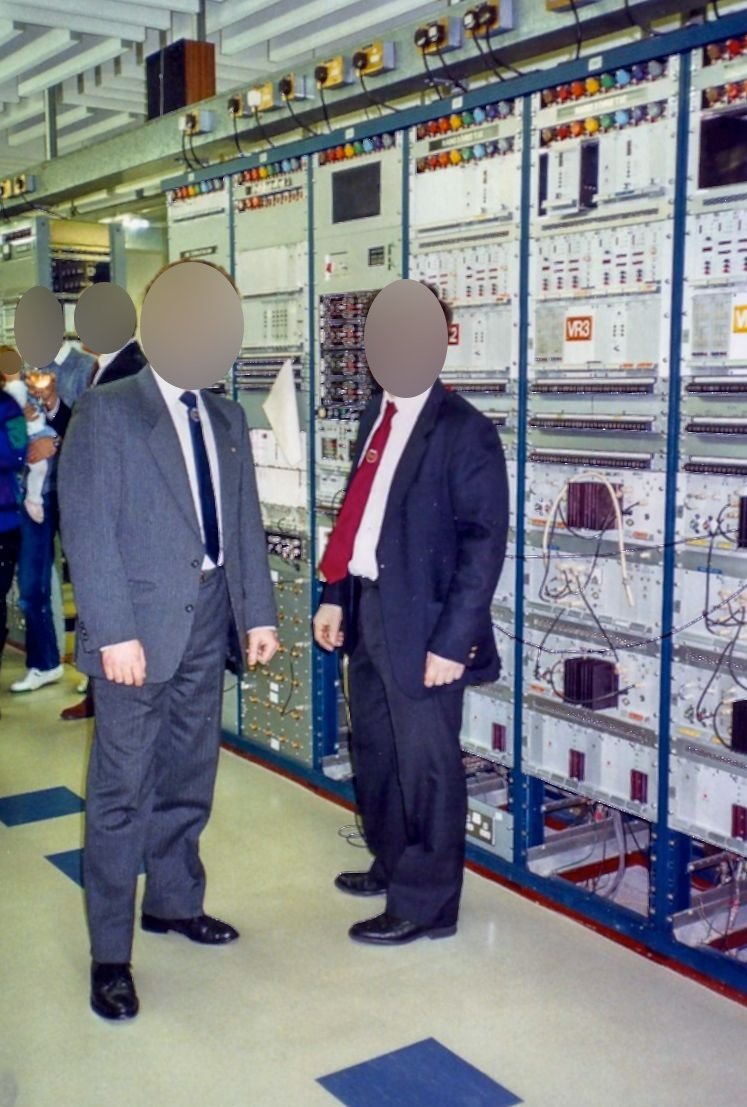 Note the actual transmitters in their cabinets on the left of the picture
Looks as though it's working!
A commemoration cake was baked specially to mark the official opening of Radio 1 FM from North Hessary Tor at 4pm on Sunday 11th February 1990
Back to TX Gallery index | TX main index
| | | |
| --- | --- | --- |
| mb21 by Mike Brown | Hosted by | |