UK Broadcast Transmission


THE TRANSMISSION GALLERY
CHEPPING WYCOMBE
| | |
| --- | --- |
| Photos by Dan Glover | Page last updated: 2016-03-26 |
DAB - April 2012
A catch up with the DAB installation and an opportunity to check for any DSO changes.

DAB service dates: BBC, 21st January 2011; Digital One and London 3, around 2012/13; HBB, 6th October 2014.
In this overview it's clear that DAB has been added at the very top. No apparent change to the TV transmit array, and the phased dipoles formerly used by Mix 107 are still in place just below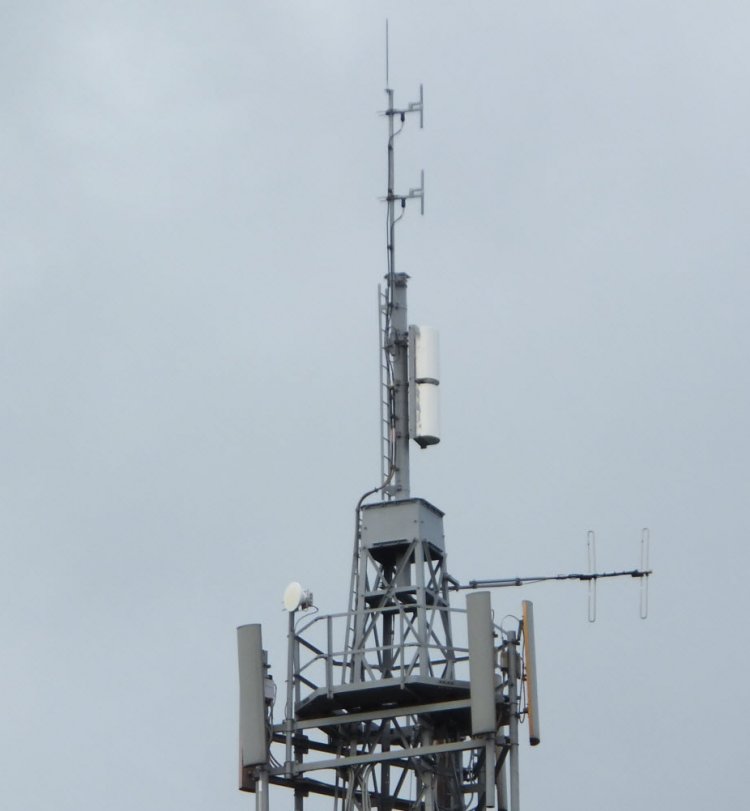 It looks as though each of the DAB dipoles is fed separately
The next part of the mission was "find tv receive antenna". Not as easy as it sounds - it turns out to be a single log, very low on the tower
This dish is typical for a BBC DAB feed and formed part of the planning application. What's the small object attached to the rim?
Clearly a site which has evolved over the years, now featuring a variety of grey and green enclosures...
...but this looks to be a typical DSO-replacement. The GPS cones in the top right indicate the position of the DAB equipment somewhere behind
Back to TX Gallery index | TX main index
| | | |
| --- | --- | --- |
| mb21 by Mike Brown | Hosted by | |