UK Broadcast Transmission


THE TRANSMISSION GALLERY
BRIDPORT
| | |
| --- | --- |
| Photos by Mark Carver | Page last updated: 2019-02-23 |
February 2019
Mark returned to the site in February 2019 (on a day like summer !) No significant changes, other than a new UHF RBL panel antenna.
Original 'trough' UHF receiving antenna, looking at Stockland Hill, with a new Sira panel antenna directly above
Rear view. The trough appears to have three or four feed points, the Sira just a single one, right of centre.
Lots of GPS receivers ! Essential for DAB, DTT, and those vulgar mobile phone people.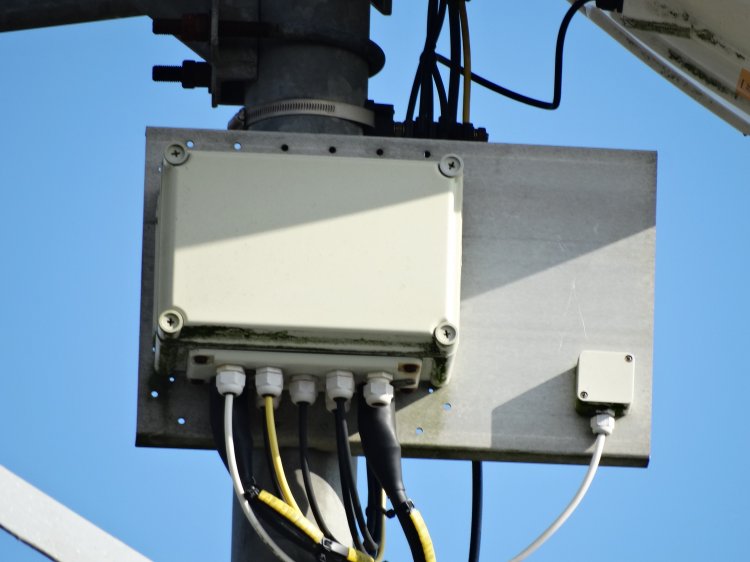 ...and associated gubbins.
BBC national FM RBL antenna looking at North Hessary Tor
From the top, two Band III dipoles for BBC DAB, one of the pair of four tier UHF DTT Tx panels, and a VP Band II tx aerial for BBC national FM
Sira radiator for Wessex FM
Mystery, not very well installed Band II ish yagi, purpose, or whether it has any broadcast function, unknown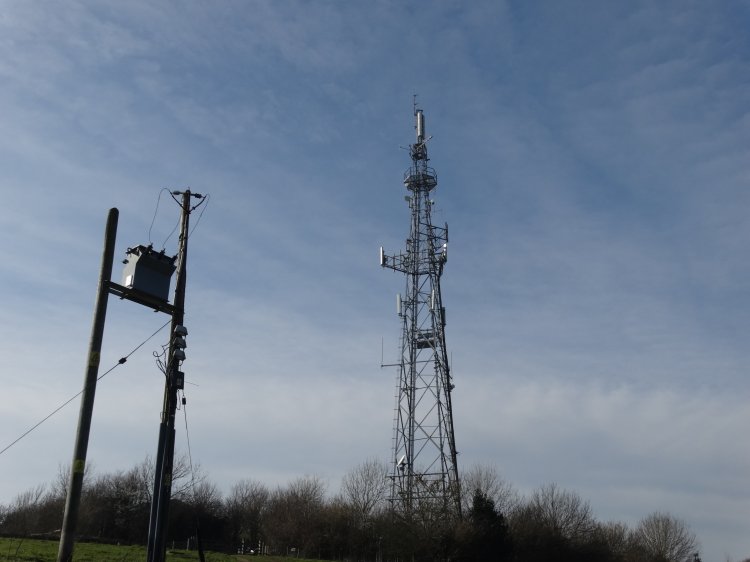 The long suffering photographer's wife, surveying the target reception area
Back to TX Gallery index | TX main index
| | | |
| --- | --- | --- |
| mb21 by Mike Brown | Hosted by | |