UK Broadcast Transmission


THE TRANSMISSION GALLERY
REDRUTH
| | |
| --- | --- |
| Photos by Jason Hoole-Jackson and mb21 | Page last updated: 2018-08-25 |
B700 clearance
At the end of July 2018 Redruth's main array was replaced in preparation for the frequency changes required to accommodate the B700 clearance programme.

The main stack was removed, followed by the top spine which had previously accommodated not only the old array but also the additional directional array which had been removed after DSO.

In a heli-lift on 31 July the old spine was lifted off and replaced, and the new aerial panels were then lifted into place. There is a link to a YouTube video of the heli-lift at the foot of this page.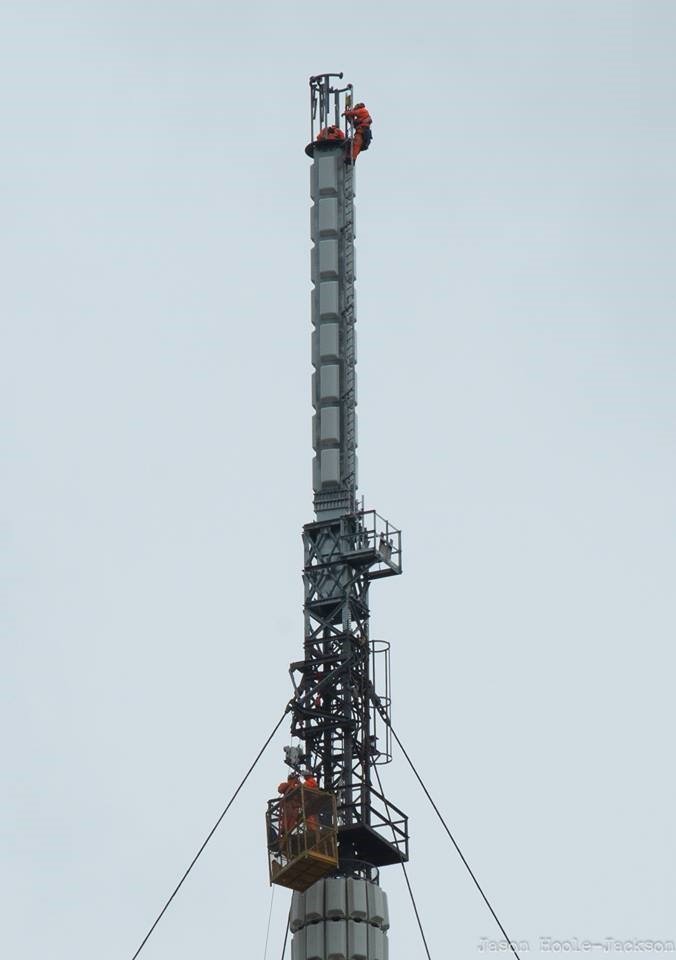 The old spine pieces, left where they had been laid to rest by the helicopter.
YouTube video of the helicopter lift. (Mark Thomas Cornwall video)

Back to TX Gallery index | TX main index
| | | |
| --- | --- | --- |
| mb21 by Mike Brown | Hosted by | |