UK Broadcast Transmission


THE TRANSMISSION GALLERY
BIDDULPH MOOR (RAILS FARM)
| | |
| --- | --- |
| Photos by Maxxwave | Page last updated: 2017-11-01 |
New mast
A new mast was installed at Biddulph Moor (Rails Farm), at the end of 2016 by Maxxwave, who are not responsible for the broadcast engineering on this particular station. The mast is a Maxxwave 36 series, which can go up to 220ft high, but in this configuration offers a low-cost, low footprint mast.

The broadcast station is fed by Band 1 link and uses the Lindenblad. The microwave grid and top collinear is used by two-way radio equipment.

Subsequently to this photo backup dipole antennas have been installed on the side of the mast (the old aerial array), pointing East (as previously installed).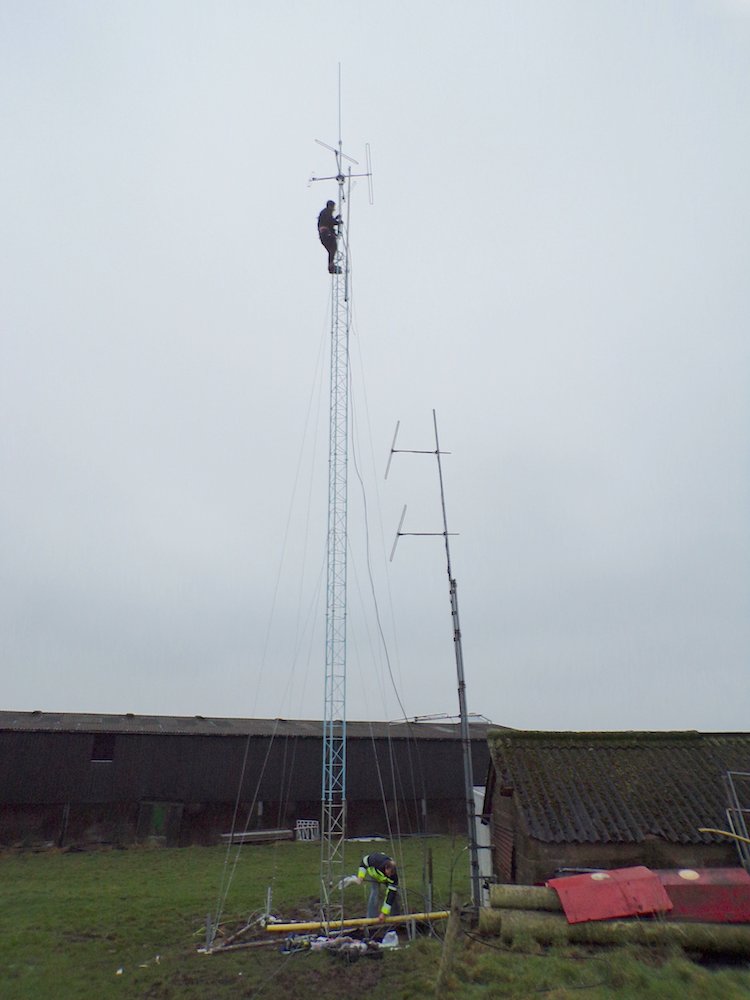 New and old side-by-side.
Biddulph Moor (Rails Farm) index
Back to TX Gallery index | TX main index
| | | |
| --- | --- | --- |
| mb21 by Mike Brown | Hosted by | |