UK Broadcast Transmission


THE TRANSMISSION GALLERY
GUITING POWER
| | |
| --- | --- |
| Photos by Dan Glover | Page last updated: 2011-08-04 |
May 2011 - DSO changes
Still following in the footsteps of Peter Bigwood we now reach Guiting Power. This used to relay Sutton Coldfield but in preparation for DSO is now in the Oxford "transmitter group".

Planning document 10/03953/FUL at Cotswold District Council helps to clarify the receive arrangements.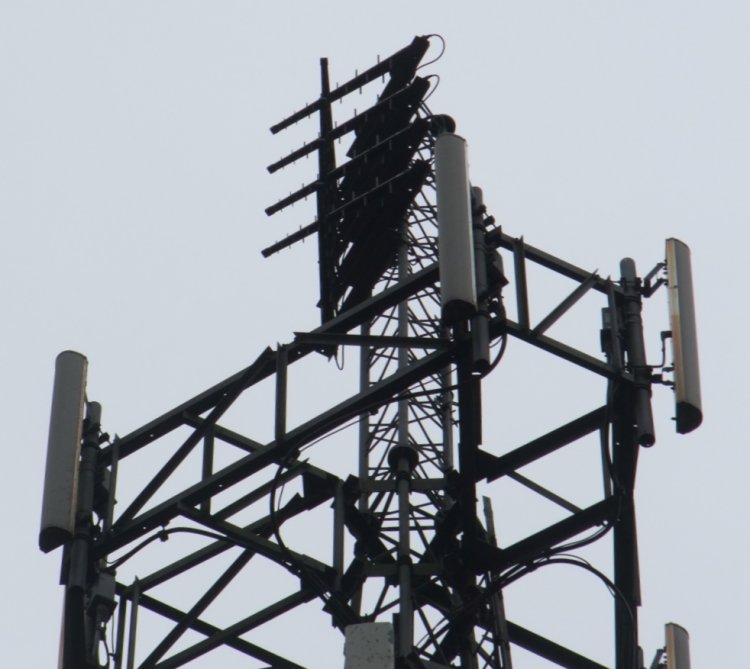 Interesting. A single log, a panel and a dish. No trace of the pair of logs visible in the previous photos.
Bit of a mystery. The new arrangement is believed to be for Guiting Power to relay Icomb Hill - but that's not far away and is approximately due east. The log is a bit more to the south so could be for an alternative feed direct from Oxford. Why the panel/trough when a VP log ought to be enough to pick up Icomb Hill?

The planning document confirms that the pair of VP logs on bearing 093 were to be replaced by the panel, which it turns out is a vertically polarised Sira UTV-08. The HP log is given as bearing 106.

Given the clear line of site to Icomb Hill it would appear that CCI was or will be a problem, hence the need for a more elaborate receive antenna?
Icomb Hill is just visible about two thirds of the way across.
Back to TX Gallery index | TX main index
| | | |
| --- | --- | --- |
| mb21 by Mike Brown | Hosted by | |