UK Broadcast Transmission


THE TRANSMISSION GALLERY
HERTFORD
| | |
| --- | --- |
| Photos by Martin Brown | Page last updated: 2019-09-05 |
New transmit aerial - September 2019
For 700 MHz band clearance, the transmit aerial at Hertford has been replaced. The original 1965 vintage aerial (Hertford was the first UHF relay station to enter service), was only designed to transmit on channels in the upper half of band V. The B700 clearance channel changes were implemented at Hertford on the 24th July 2019.
April 2019 and work commences.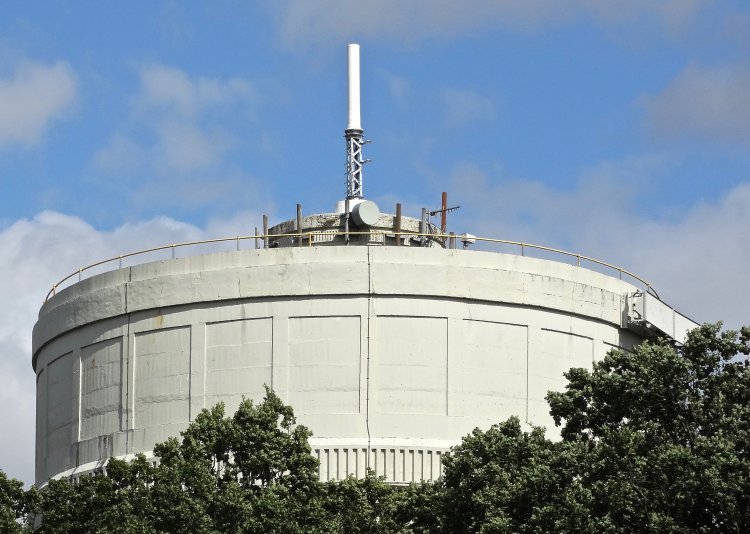 The new UHF Tx aerial, which looks to be only half the length of the original. I assume this aerial has a lower gain figure than the original 16𝜆 cylinder, with the ERP maintained by turning up the wick on the transmitters.
No change to the two 1965 vintage receive troughs, as none is required. Crystal Palace continues to transmit in band IV.
Back to TX Gallery index | TX main index
| | | |
| --- | --- | --- |
| mb21 by Mike Brown | Hosted by | |