UK Broadcast Transmission


THE TRANSMISSION GALLERY
GRASSINGTON
| | |
| --- | --- |
| Photos by Robert Whittaker | Page last updated: 2016-11-21 |
August 2015
Robert revisited Grassington in August 2015. Not much had changed since Lee's pre-DSO visit several years before, including the spectacular views.
Nothing much has changed with the tx/rx arrangements post-DSO. Two rx logs on Emley Moor to the south east. Four pairs of crossed logs pointing east and west along Wharfedale
View south east towards Hebden
View south west towards Linton and Threshfield
This part of Wharfedale benefits from wireless broadband, with this installation a few metres from the Grassington UHF relay site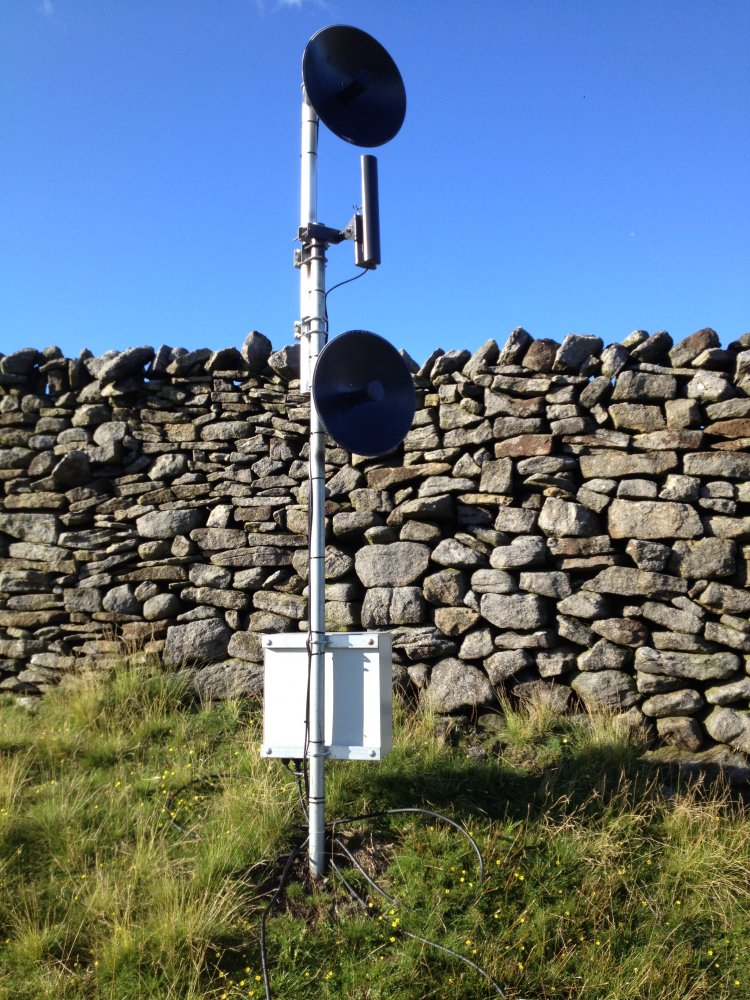 The dishes seem to provide point-to-point links, with the white vertical panel probably being the broadcast antenna. There is probably an array of a dipoles within the panel, which will have a cardiod radiation pattern or similar.
Grassington UHF in the background
The guest house in which we were staying. Wireless broadband receive dish on the chimney. The house was high up in the valley to the north west of Hebden, only a few hundred metres from Grassington UHF and afforded great views over Wharfedale to the south east and Hebden Beck valley to the east
Around the side of the house was this (probably) broadcast panel, which had a great view looking down over the houses lower down in Hebden Beck valley
Back to TX Gallery index | TX main index
| | | |
| --- | --- | --- |
| mb21 by Mike Brown | Hosted by | |