UK Broadcast Transmission


THE TRANSMISSION GALLERY
STRACHUR
| | |
| --- | --- |
| Photos by Scott Henderson | Page last updated: 2012-12-23 |
August 2011
These photographs were taken whilst on holiday with family in Scotland. We stayed in a lovely cottage on the shores of Loch Fyne, on the opposite side from the Strachur transmitter. When I saw it was featured on the Hit List, I took a trip over there one afternoon to see if I could get some close-up shots.

After parking in the village of Strachur, home to a fascinating old smiddy, now open to the public, I set off on a track that appeared to head towards the masts. It was less direct than I first thought, and it took a good 40 minutes of uphill climbing to reach the top. It was worth it though for the incredible views down the loch (see final photo).

Strachur broadcasts TV and national radio services to the parts of the valley which can't receive a clean signal from South Knapdale, including the popular tourist town of Inveraray. There are three towers at the site; one for TV, one for radio, and the third a mobile phone tower for Orange.
The long and winding track ends here. Band II is on the left, TV on the right, with the central structure being the mobile phone installation.
Looking across Loch Fyne from behind the site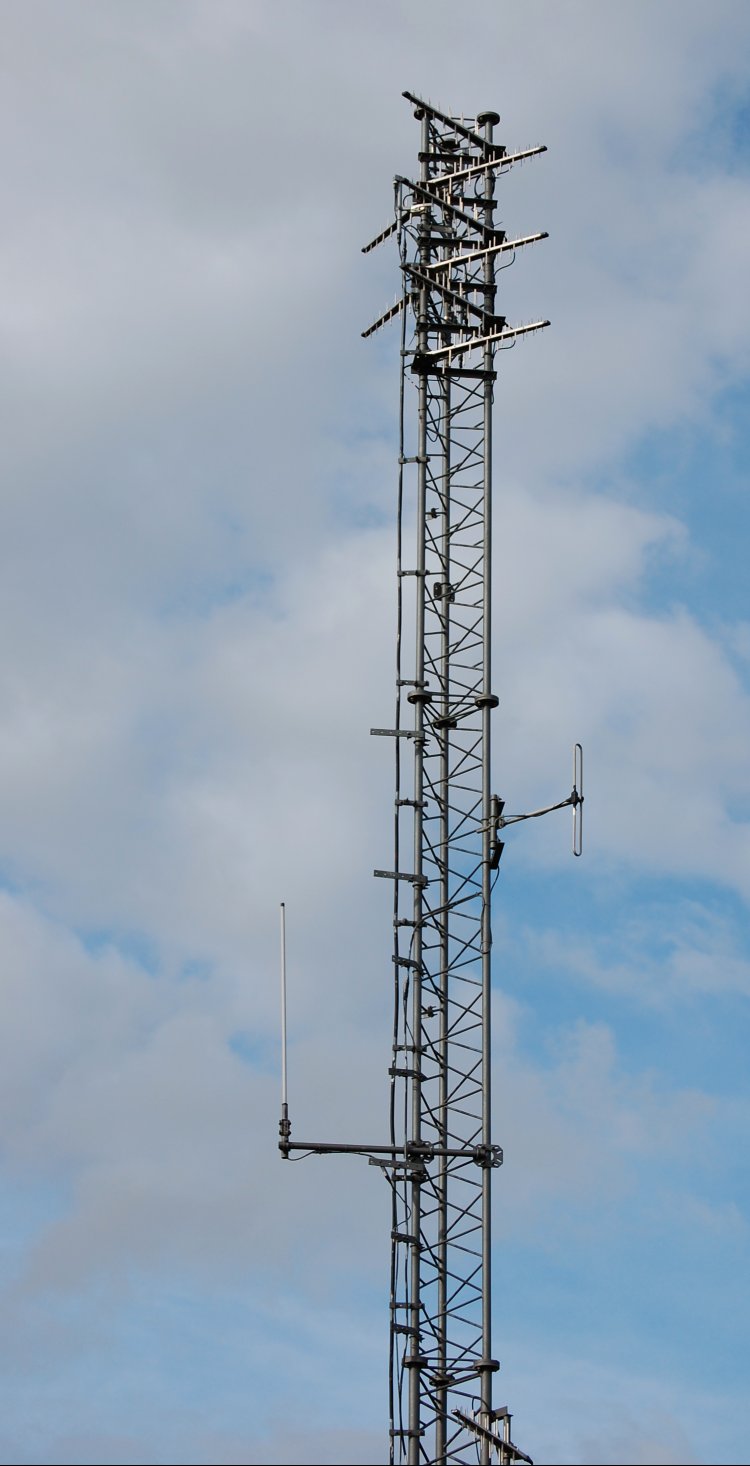 TV is transmitted through a set of 6 crossed logs in one direction, and 2 vertically polarised logs in the other
Receive log directed at the parent station, South Knapdale
Folded dipoles for transmitting the BBC National FM services
Parent station South Knapdale (itself a relay of Black Hill) is just visible in the distance
The village of Strachur, part of the TSA, from which the site gets is name
Back to TX Gallery index | TX main index
| | | |
| --- | --- | --- |
| mb21 by Mike Brown | Hosted by | |