UK Broadcast Transmission


THE TRANSMISSION GALLERY
FENHAM
| | |
| --- | --- |
| Photos by Martin Brown | Page last updated: 2019-05-19 |
May 2019
It doesn't appear that there have been any changes to the broadcast aerials at Fenham since the Paul Bainbridge picture from September 2016, but these pictures have the advantage of being taken on a sunnier day, and with a better camera.
Round the corner into Grange Road this is the northwest face of the tower.
At the top the weathered appearance of the UHF cylinder implies that this is still the original band IV 16 λ cardioid.
The two band II FM radio transmit aerials. From Ofcom data it seems likely that the upper dipole transmits 107.5 MHz (Smooth Radio), with the lower dipole transmitting all the other services.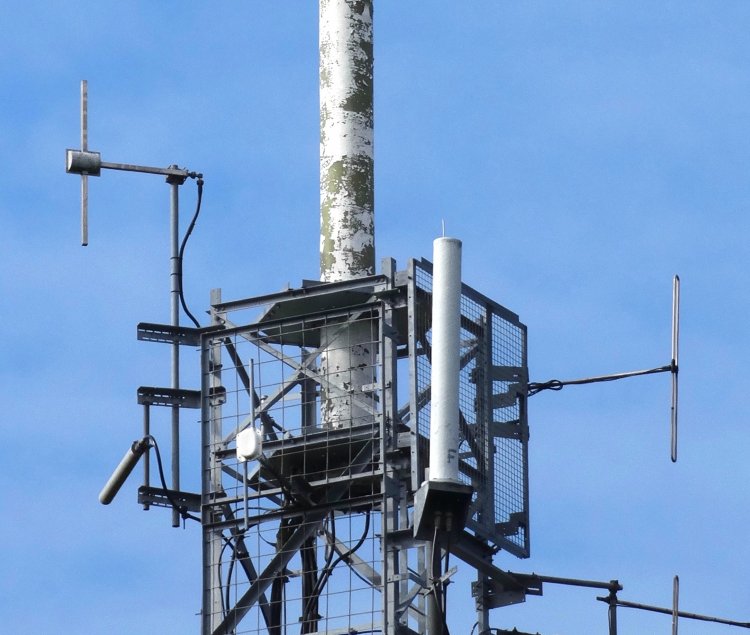 The small UHF cylinder is still in situ.
Two sets of band III DAB aerials. The two 5-element Yagis are on the leg of the tower nearest the camera and transmit all the DAB services currently in operation. The two double folded dipoles are on the further leg and used to transmit the Northeast regional DAB mux. The UHF log periodic on the left is pointing towards Chatton.
Band II log periodic receive aerial pointing towards Pontop Pike.
Two UHF log periodics. The upper one is pointing towards Bilsdale, the lower towards Pontop Pike.
Back to TX Gallery index | TX main index
| | | |
| --- | --- | --- |
| mb21 by Mike Brown | Hosted by | |