UK Broadcast Transmission


THE TRANSMISSION GALLERY
BACKWELL
| | |
| --- | --- |
| Photos by Martin Brown | Page last updated: 2016-05-07 |
DAB added - May 2016
Bristol local DAB entered service at Backwell on 26th November 2015.
Also note that compared with the earlier pictures from Hywel Clatworthy, two more SHF antennas have been added. The lowest antenna by the UHF receive logs, and the larger unit on the left end of the arm.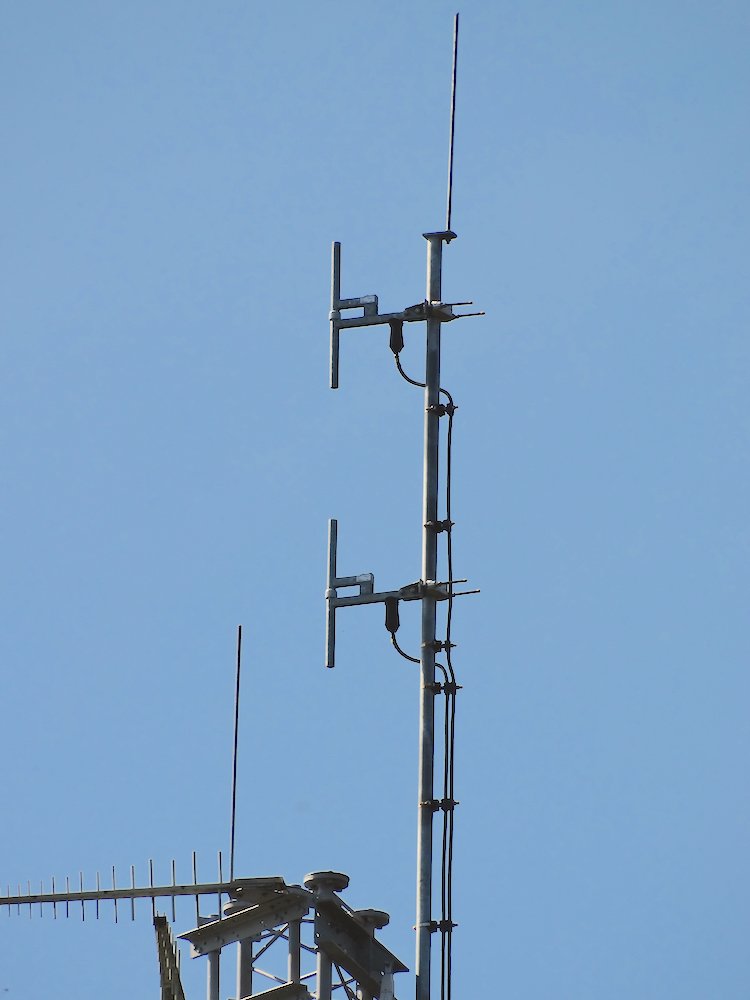 Two tiers of band III dipoles have been installed at the top for DAB transmit.
Twin log periodics receiving UHF TV from Mendip
DAB cabin on the left with the now familiar GPS cone aerials attached.
Back to TX Gallery index | TX main index
| | | |
| --- | --- | --- |
| mb21 by Mike Brown | Hosted by | |