UK Broadcast Transmission


THE TRANSMISSION GALLERY
WALTHAM
| | |
| --- | --- |
| Photos by TCPD | Page last updated: 2012-01-10 |
1966 and 1968: Waltham during construction
A number of black and white prints show the station during its construction and the subsequent collapse. They were taken on three different occasions during 1966.

More information about the collapse is in the feature "Down the Tubes" which is linked below.

Also included are photos from 1968 showing the ITA antenna under test.
The first group of photographs is dated March 1966 and shows work on the concrete base onto which the tubular steel sections would be mounted
Work on the transmitter hall is also in progress
The next set of photographs is dated September 1966 and shows the mast about half complete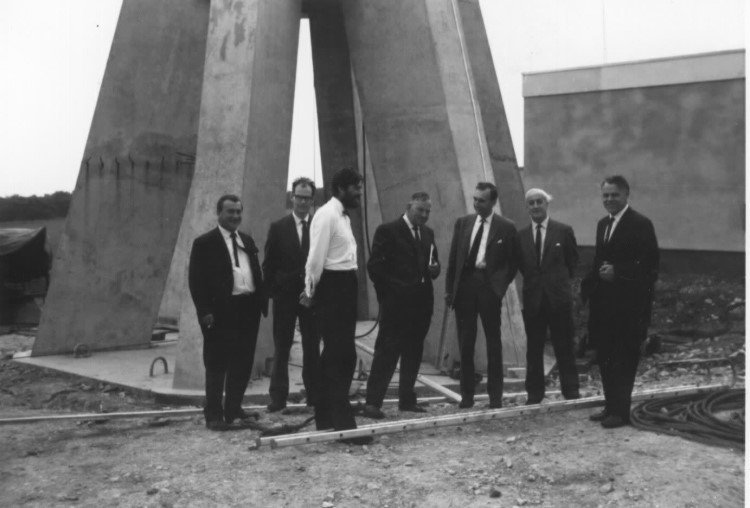 They all forgot to take their hard hats and High-Vis jackets!
Photographs dated 16 December show the site following the collapse of the mast.
As this photograph shows, the collapse damaged part of the transmitter hall
Finally in March 1968 we see the ITA antenna on test. As the antennas were provided by EMI, these would be taken at the EMI antenna test range at Hayes.
You can just see the end of one of the EMISlot panels within the GRP shroud.
Down the Tubes - the collapse at Waltham

Back to TX Gallery index | TX main index
| | | |
| --- | --- | --- |
| mb21 by Mike Brown | Hosted by | |