UK Broadcast Transmission


THE TRANSMISSION GALLERY
LITTLE EATON
| | |
| --- | --- |
| Photos by Alan Price | Page last updated: 2016-09-17 |
Photos taken September 2016
While I was approaching Drum Hill I noticed what looks like a relay site next door. I had to take a look...

The hill that Drum Hill/Little Eaton sits on blocks Waltham reception in the Derwent Valley below.
Little Eaton is just outside Derby, but this photo makes it look like it's in the middle of nowhere!
Bowtie transmit antennas.
The receive log periodics seen in the previous photos have been changed for twin Yagis. Possibly at DSO?

[Ed. I understand that they were replaced a couple of years later in March 2013. Reception of Waltham multiplex BBC B was susceptible to co-channel interference from the SDN mux at Sudbury. With the bearing to Sudbury being only 11 degrees different from Waltham. Twin horizontally spaced aerials, when combined, will give a narrower horizontal beamwidth.]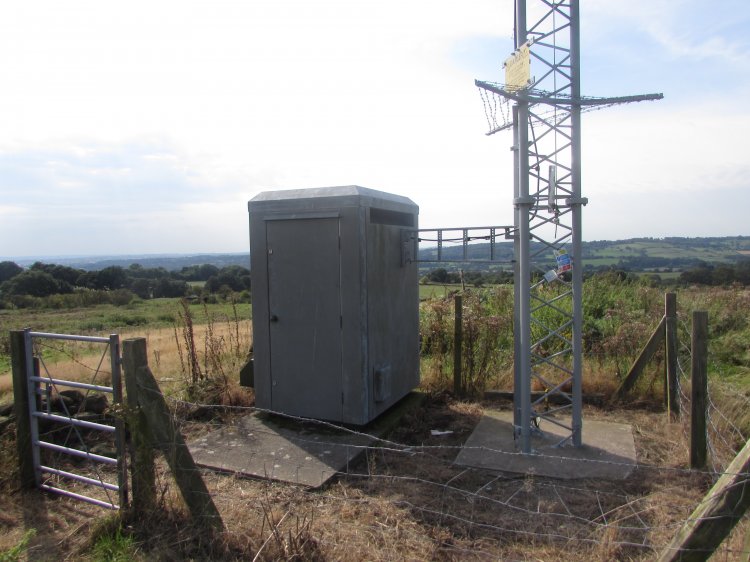 Crich Memorial, with Belper in the foreground.
Drum Hill | Quarndon | Sudbury | Waltham
Back to TX Gallery index | TX main index
| | | |
| --- | --- | --- |
| mb21 by Mike Brown | Hosted by | |