UK Broadcast Transmission


THE TRANSMISSION GALLERY
DOVER
| | |
| --- | --- |
| Photos by Dan Glover | Page last updated: 2011-04-29 |
DSO Final Preparation April 2011
After many months with little visible progress I visited on 10 April to find the new antenna array on the ground, together with its adaptor assembly. The cylinder was still in place but lifting straps were visible. At this point the reserve array was assumed to be in use as the helicopter lift was imminent.
New array still under wraps
It looks like some of this will have to be assembled in-situ
The outline of the panels is just visible
This way up! The panels are only on three sides which coincide with the bars bolted to the outside. Is there meant to be a "lid"?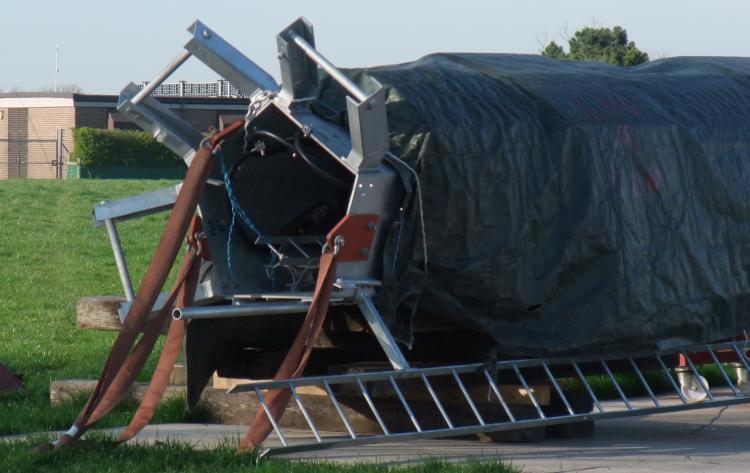 There's an internal ladder, but I'm not sure how feasible it would be to exchange an individual panel
A last look at the cylinder, with lifting strap in place
Twilight photo of the new array in position, 18 April 2011. I believe the black horizontal bars on the right are the supports for the ladder.
Back to TX Gallery index | TX main index
| | | |
| --- | --- | --- |
| mb21 by Mike Brown | Hosted by | |