UK Broadcast Transmission


THE TRANSMISSION GALLERY
RYE
| | |
| --- | --- |
| Photos by Bev MARKS | Page last updated: 2014-01-25 |
Rye - new steel mast
I have seen the new steel mast when driving by for some months, but only just managed to photograph in 2014-January.

The old wooden masts have been removed from the site.

Antennas appear to have been re-used? They are aligned Tx about 45º(Playden and Rye town)and Rx about 67º(Dover).
Site gate from north-east looking at Tx building
Steel mast and Tx building viewed from the south, showing the cable bridge with 2 'mag-mount type' antennas
'mag-mount type' antennas and cables entry to building. Likely use is for GPRS telemetry.
Transmit antennas - maybe the same as previously mounted on the former wooden mast?
(Looking at Rye Hospital, Playden.)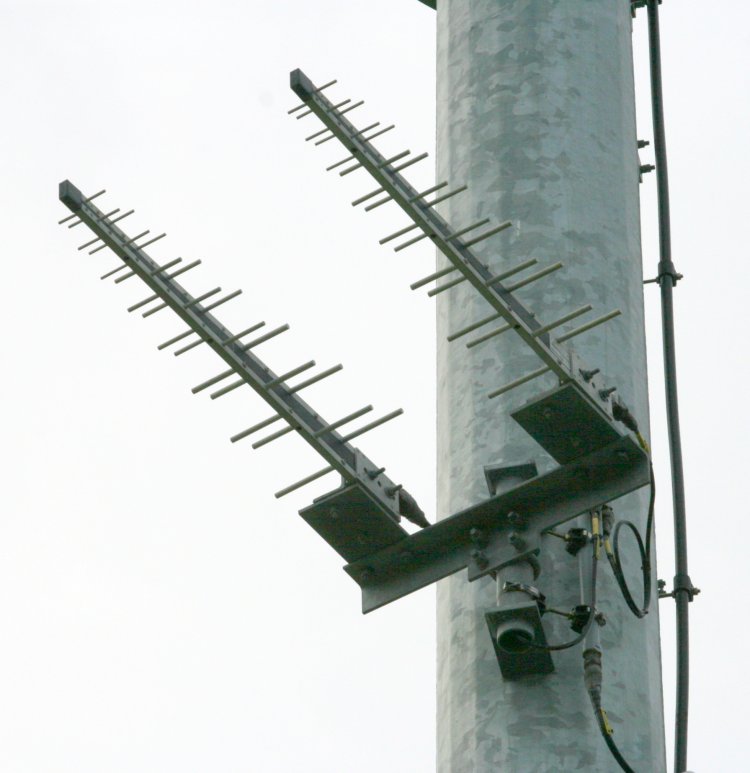 Receive antennas - maybe the same as previously mounted on wooden mast?
(Looking just north of Little Cheyne Court Wind Farm.)
Labels on the power transformers enclosure
(Udimore is the village to the west of the site, even though it is nearer to Rye!)
Site seen from the south-east (roadside field gate)
Back to TX Gallery index | TX main index
| | | |
| --- | --- | --- |
| mb21 by Mike Brown | Hosted by | |