UK Broadcast Transmission


THE TRANSMISSION GALLERY
LLANGRANOG
| | |
| --- | --- |
| Photos by Bill Wright | Page last updated: 2017-09-05 |
Earlier Photos
The transmission logs look up and down the valley towards the nearby villages.

The site is at Penrallt Farm. A public footpath runs nearby, but the only way the site could be photographed properly was with the agreement of the owner, who turned out to be extremely affable. We had a long chat during which he told me that the village had had a wired system years ago. There had then been a small relay mast, the remains of which are still in evidence.

The farmer's parting remark was, "You might find it a bit yucky down there" and this turned out to be a bit of an understatement. The site is in the corner of a field occupied by cows. The only access was along a track which the cows, it appears, use as a toilet. I was wearing a new pair of white trainers.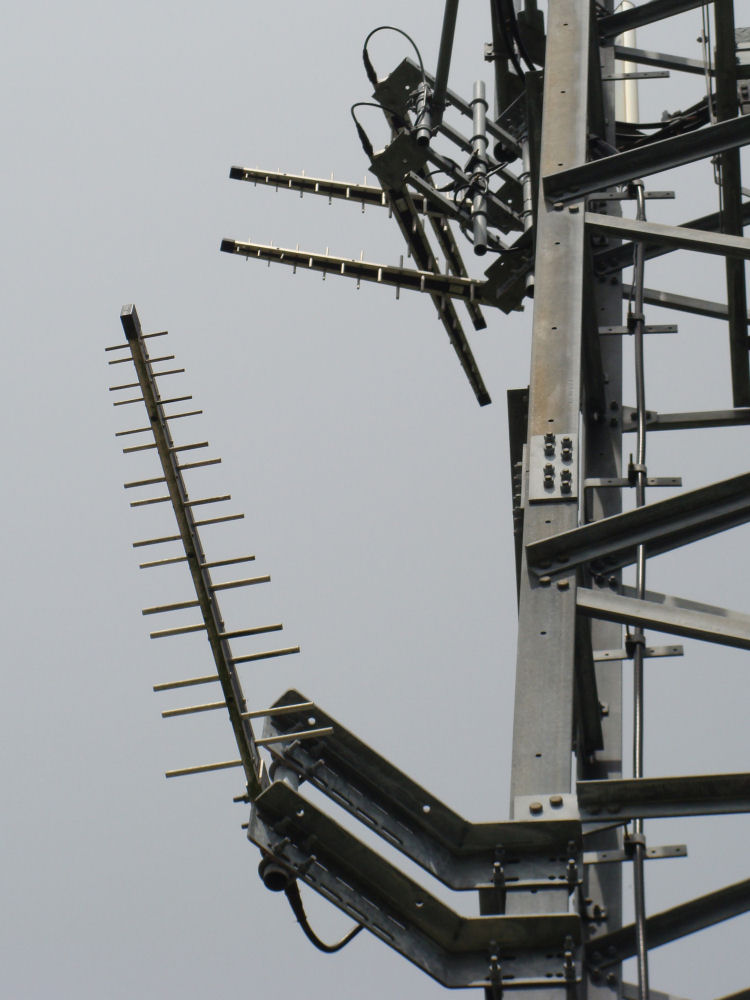 Remnants of the original 17m lattice pole. This was replaced with this tower in autumn of 2000.
Back to TX Gallery index | TX main index
| | | |
| --- | --- | --- |
| mb21 by Mike Brown | Hosted by | |