UK Broadcast Transmission


THE TRANSMISSION GALLERY
LLANDINAM
| | |
| --- | --- |
| Photos by Martin Brown | Page last updated: 2016-08-19 |
ILR & DAB added - August 2016
Since the earlier pictures were taken in April 2008, ILR and BBC DAB have been added at Llandinam and DSO has happened. For UHF TV receive, the 4 log periodics and the wooden pole have gone and the UHF log periodics on the tower have been replaced with 2 UHF Yagis. We understand that more recently the TV services are now line fed. (March 2015)

Service dates: ILR (originally Real Radio), 30th December 2010; BBC DAB, 30th June 2011.
The broadcast tower is the one on the left.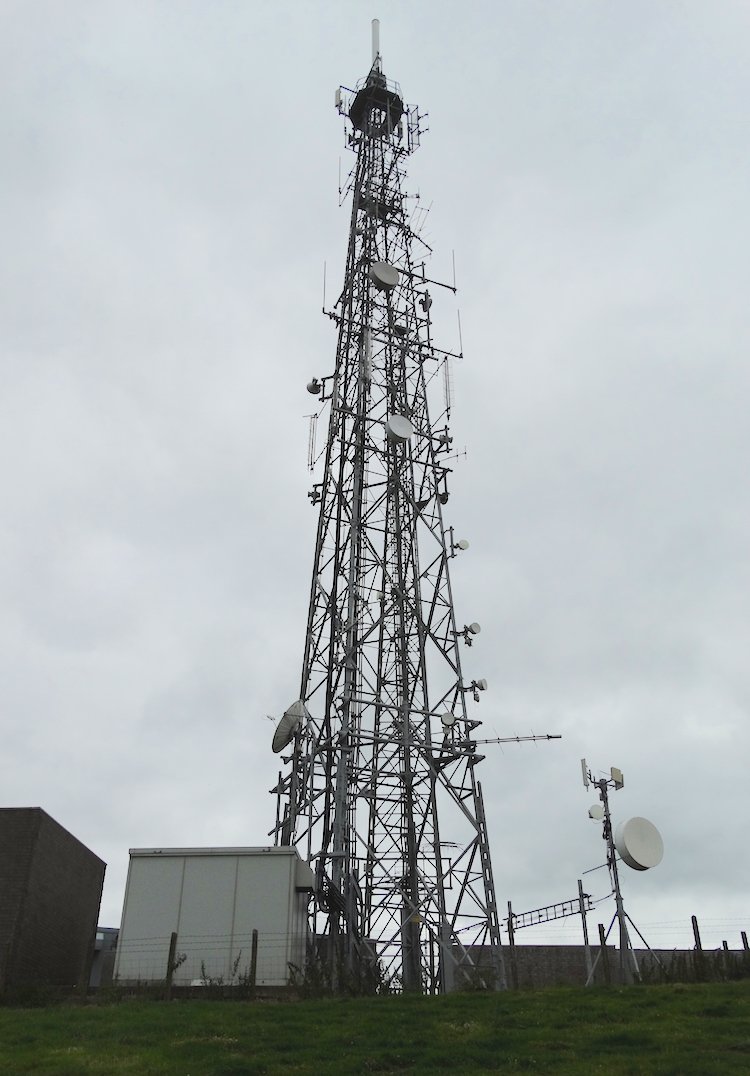 The UHF transmit cylinder and the DAB aerials on the right.
FM radio transmit consisting of two horizontal band II log periodics and a single vertical dipole. Note the bent element on the left hand log.
UHF receive from Long Mountain, although this site is now line fed for TV.
A single band II log periodic is used to receive the BBC FM radio programme feeds from Llangollen.
DAB satellite receive dish and a 4 element band II Yagi, probably receiving the ILR programme feed from Long Mountain. That is the direction that it is pointing.
The two GPS antennas would indicate that this cabin is the home of the DAB transmitter.
This mast is a few hundred metres down the hill, but not used for any broadcast services.
Back to TX Gallery index | TX main index
| | | |
| --- | --- | --- |
| mb21 by Mike Brown | Hosted by | |