UK Broadcast Transmission


THE TRANSMISSION GALLERY
CRAIGKELLY
| | |
| --- | --- |
| Photos by Dan Glover | Page last updated: 2017-02-16 |
Local MUX antenna (updated February 2017)
The first two photos were taken in August 2014 from a point just off the A921 and slightly to the south west of the tower. This turned out to be a poor choice.

In February 2017 Dan went back for a closer look...

At first glance nothing has changed, however a closer look just above the level of the large SHF dish shows some additions...
The local MUX antenna is at 65m AGL but the terrain meant the bottom section of the tower wasn't visible from this angle.

The array appears to consist of four tiers of shrouded logs, crossed, with a mesh screen behind - consistent with other local MUX installations

Unfortunately the lighting, perspective and distance have conspired to give a very poor record of the detail!
The local TV array is about half way up the tower - the crossed logs on the left...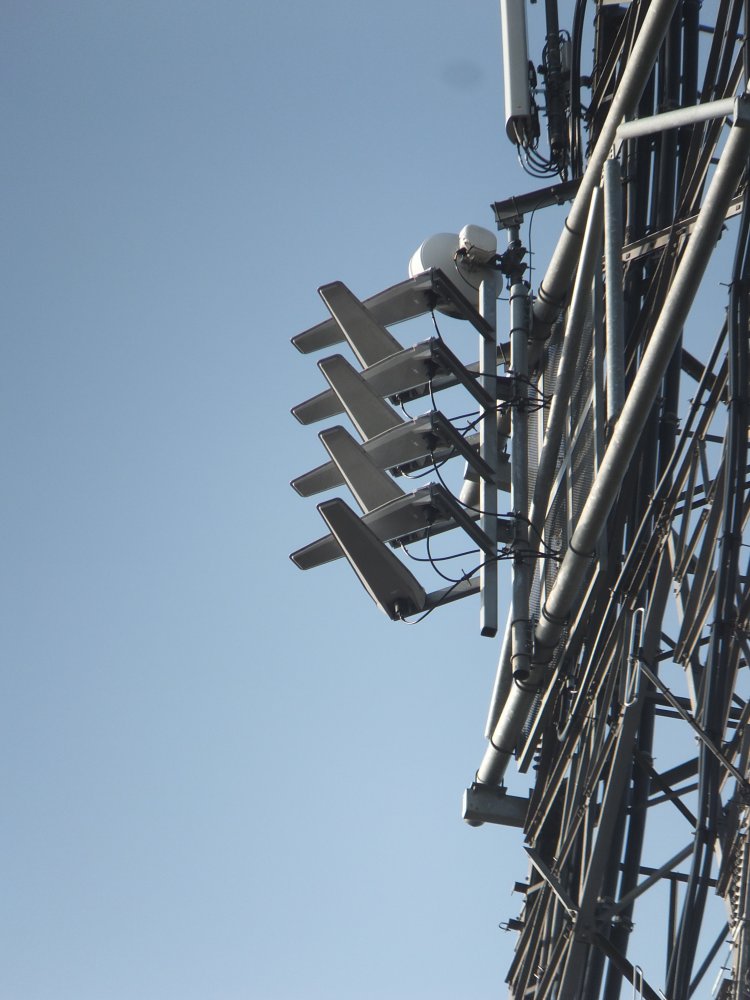 ...four tiers of crossed logs in front of a screen.
The local DAB multiplex was thought to use the four pairs of phased dipoles (left) but close examination of this image shows there are also eight DAB yagis on the right!

The detailed Ofcom data for the Edinburgh multiplex has maximum ERP on bearing 180 yet despite the effect of the structure there is only about 3 dB reduction to the north. It seems the yagis provide coverage on the opposite side. The radiation pattern has nulls of 18 dB on bearing 040 and 12 dB on bearing 320. The overall result is presumably due to the combination of the two groups of antennas and the effect of the structure.
Back to TX Gallery index | TX main index
| | | |
| --- | --- | --- |
| mb21 by Mike Brown | Hosted by | |