UK Broadcast Transmission


THE TRANSMISSION GALLERY
LUDLOW
| | |
| --- | --- |
| Photos by Martin Brown | Page last updated: 2016-08-18 |
DAB added - August 2016
BBC National DAB entered service on 29th February 2016.

Since the previous visit by Martin Watkins, all the wooden poles have been replaced with steel poles. Same grey skies still.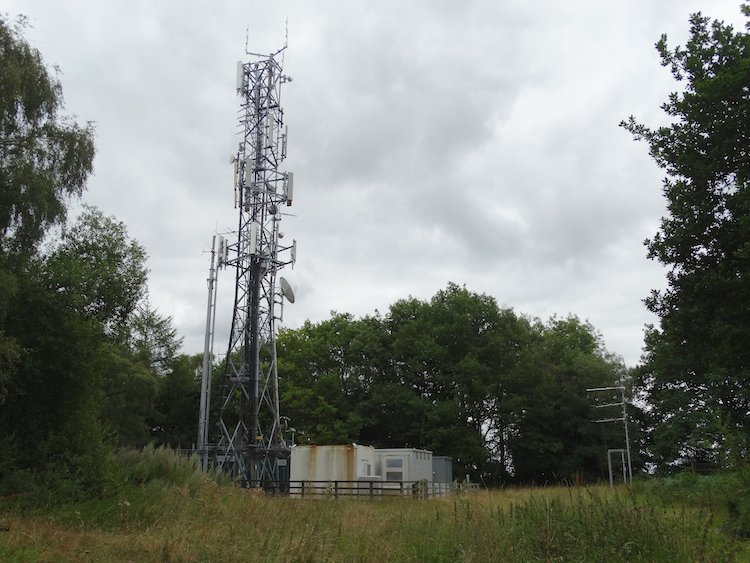 The site now consists of one tower and two steel poles.
The tower is home to UHF and DAB transmit and the DAB satellite receive dish.
The DAB aerials are above the UHF transmit logs.
2 tiers of band III dipoles for DAB transmit.
Satellite dish receiving the DAB programme feed.
Ridge Hill receive aerial. The Wrekin receive aerials have been removed.
The new FM radio transmit steel pole.
No change to the FM radio transmit Lindenblad aerial arrangement.
Band II receive aerials. The two horizontal Yagis pointing at Sutton Coldfield for Radio's 1 - 4 and the slant Yagi at the top pointing at The Wrekin for Radio Shropshire.
Ridge Hill | Sutton Coldfield | The Wrekin
Back to TX Gallery index | TX main index
| | | |
| --- | --- | --- |
| mb21 by Mike Brown | Hosted by | |