UK Broadcast Transmission


THE TRANSMISSION GALLERY
BILSDALE
| | |
| --- | --- |
| Photos by Martin Brown | Page last updated: 2022-07-02 |
Bilsdale Quarry temporary mast - November 2021
Following the fire within the Bilsdale mast on 10-Aug-2021, a temporary mast has been constructed about 500m southwest of the main site. This temporary mast is known as Bilsdale Quarry and went into service with seven TV muxes and the three national DAB muxes on 13-Oct-2021.
The temporary mast. The main Bilsdale site buildings are to the right of this picture.
Four tiers of UHF transmit panel aerials which I estimate are facing roughly 160 and 340 degrees.

Four tiers of band III dipoles transmitting the three national DAB multiplexes.
Twin UHF logs receiving from Pontop Pike.
Giant Lego bricks used to weigh down the mast stays.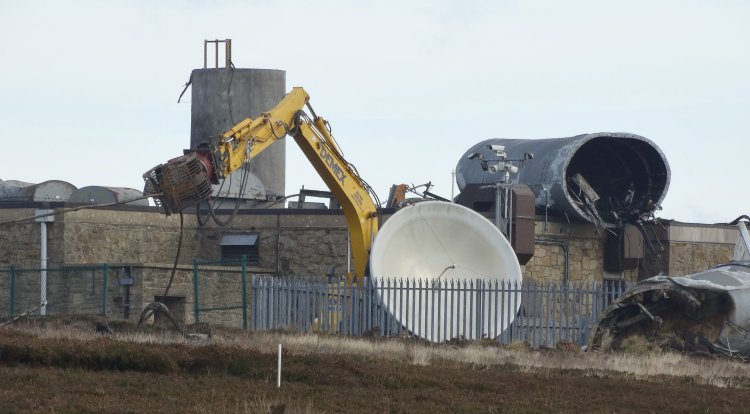 The mast section on the left of this picture had all the reserve UHF panels which have been removed.
Back to TX Gallery index | TX main index
| | | |
| --- | --- | --- |
| mb21 by Mike Brown | Hosted by | |