UK Broadcast Transmission


THE TRANSMISSION GALLERY
THE FALL AND RISE OF EMLEY MOOR
THE CONSTRUCTION OF THE CONCRETE TOWER
5: CARRY ON UP THE TOWER
Nice pose - smile for the camera, lads!
Apparently the photographer asked this chap if he was not scared of being so high up - his answer was no as his eye sight was so poor he could only see for about 50ft!
The lads on site used to play tricks on the Clerk of works, so to get his own back one day he insisted that they clean the "fall" off the ledges that go round the outside of the tower at various heights. He knew this would be almost impossible to do as these ledges were only 9" wide and several hundred feet above the ground. Not to be out done by this "request" one of the lads, starting at the top of the tower, went through the access doors and just walked round these ledges with a no. 2 shovel and just cleaned them off! The Clerk of Works was so upset that he never asked them again.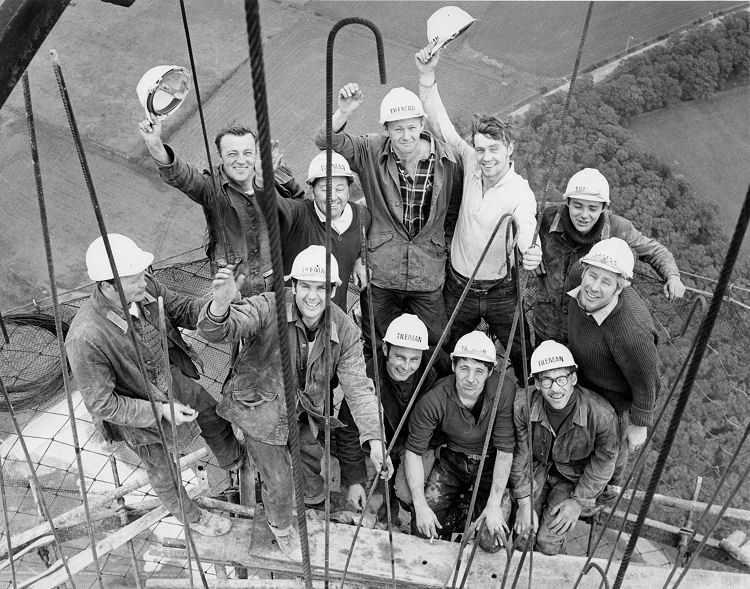 Emley Moor index | Emley Gallery index | Info index
| | | |
| --- | --- | --- |
| mb21 by Mike Brown | Hosted by | |