UK Broadcast Transmission


THE TRANSMISSION GALLERY
LES PLATONS
| | |
| --- | --- |
| Photos by mb21, Andrew Rogers and Neil White | Page last updated: 2020-11-11 |
The Les Platons FM radio transmitter is situated on the north coast of Jersey, a couple of miles east of the Fremont Point TV station. It transmits BBC network radio to the Channel Islands, and also BBC Radio Jersey.

The directional R. Jersey antennas can be seen below the main network radio array.

Since being converted to stereo Les Platons received a feed from Stockland Hill which sent NICAM encoded signals to the islands on ch30. These were picked up at Alderney and then forwarded to Les Platons. Les Platons is now fed by fibre-optic from Plymouth and ch30 is used at Stockland Hill for DTT.

The reserve RBS feed is North Hessary Tor in mono.
There are two masts at the Les Plations site along with a radar station.
New Cable and Wireless cellphone panels and link dishes have been added to the mast in the summer of 2006...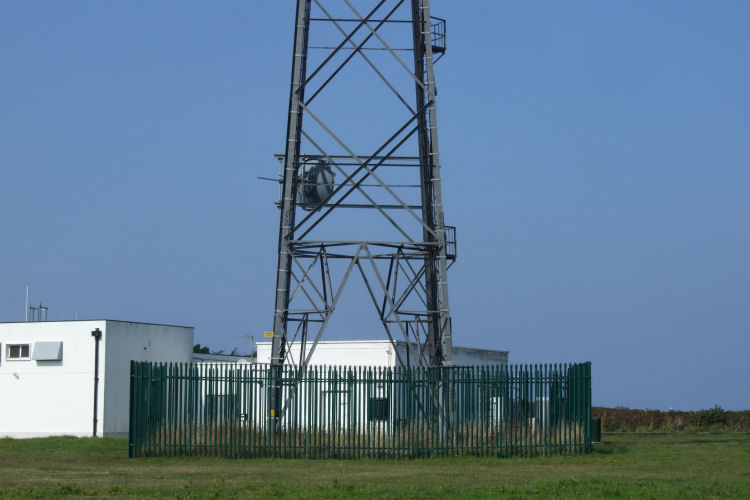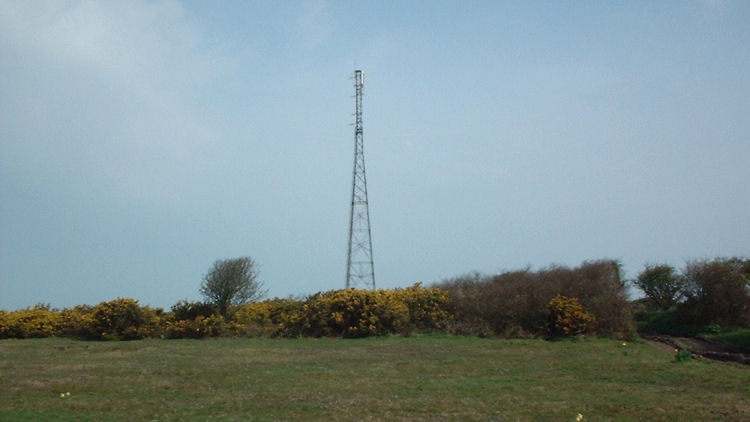 A second tower at Les Platons appears to have some VHF aerials on it but their purpose is unknown.

[Ed] They are the RBS receive aerials pointing at North Hessary Tor.
Fremont Point from Les Platons


BELOW: prior to the tower that was built to carry the mixed polarised Band II aerials in the nineteen-eighties, the original structure was a 50 m guyed mast as shown in the diagram below:
405-line BBC TV on VHF channel 4 entered service on 3rd October 1955. The programme feed was via an SHF link from Torteval on Guernsey, with Torteval being a remote receiving station with the provision of reception from either North Hessary Tor, Rowridge or Wenvoe. 405-line BBC1 closed in January 1984.

BBC National FM radio entered service on 16th October 1961 on 91.1 / 94.45 / 97.1 MHz. The frequency of the Third Programme was changed from 94.45 to 94.7 MHz on 1st November 1962. FM radio was transferred to the mixed polarised aerials on the current tower during January 1984.

Alderney | Fremont Point | North Hessary Tor | Torteval
BBC RD: Channel Islands Television Site Test (1954)
BBC RD: The Service Area of the Les Platons Television Transmitter (1956)
BBC RD: Service Area of the Les Platons VHF Sound Transmitters (1962)

Back to TX Gallery index | TX main index
| | | |
| --- | --- | --- |
| mb21 by Mike Brown | Hosted by | |