UK Broadcast Transmission


THE TRANSMISSION GALLERY
| | |
| --- | --- |
| Photos by Robert Whittaker | Page last updated: 2017-12-05 |
NGR: ST358086
Maps: Google Bing (Ord Surv)
Site Height:
Structure Height:
Digital TV:
BBC Radio:
Radio 1: 98.5
Radio 2: 88.9
Radio 3: 91.1
Radio 4: 93.3
Ind. National Radio:
Ind. Local Radio:
Digital Radio:
BBC National: 12B
Comments:
Chard is a relay of Wenvoe (R2, R3, R4) and North Hessary Tor (R1)
Chard is a small fill in VHF relay for BBC network radio. Coverage seems to be for the town itself, which lies in a dip to the NE of Stockland Hill.

As with Chippenham and some of the other FM dependants of Wenvoe located in England, it was modified to take its R1 feed from an alternative transmitter, in this case North Hessary Tor. This was because R1 occasionally offered regional opt out evening programmes in Wales, Scotland and NI.

The Tx antenna is the vertically polarised dipole at the top of the mast, which positioned to favour the town of Chard itself. The log periodic is the Rx on Wenvoe, with the Yagi being the R1 feed from North Hessary Tor.

BBC FM radio entered service in August 1994.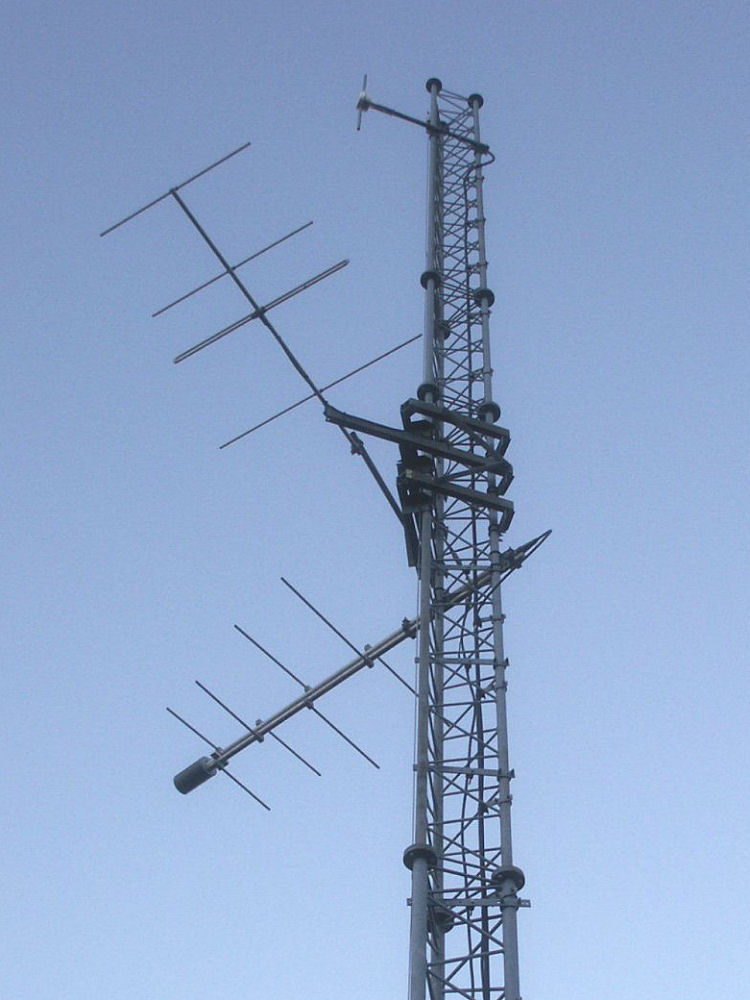 Chippenham | North Hessary Tor | Stockland Hill | Wenvoe
Back to TX Gallery index | TX main index
| | | |
| --- | --- | --- |
| mb21 by Mike Brown | Hosted by | |