UK Broadcast Transmission


THE TRANSMISSION GALLERY
MICKLEHAM
| | |
| --- | --- |
| Photos by Martin Brown | Page last updated: 2017-03-20 |
New UHF transmit aerials - March 2017
The UHF transmit aerials were replaced at Mickleham on 16th March 2017. This is in preparation for 700 MHz band clearance in 2018. The current upper band V channel allocations here will all be moved lower down the UHF band.
The new UHF transmit array at the top with the band II transmit dipole below.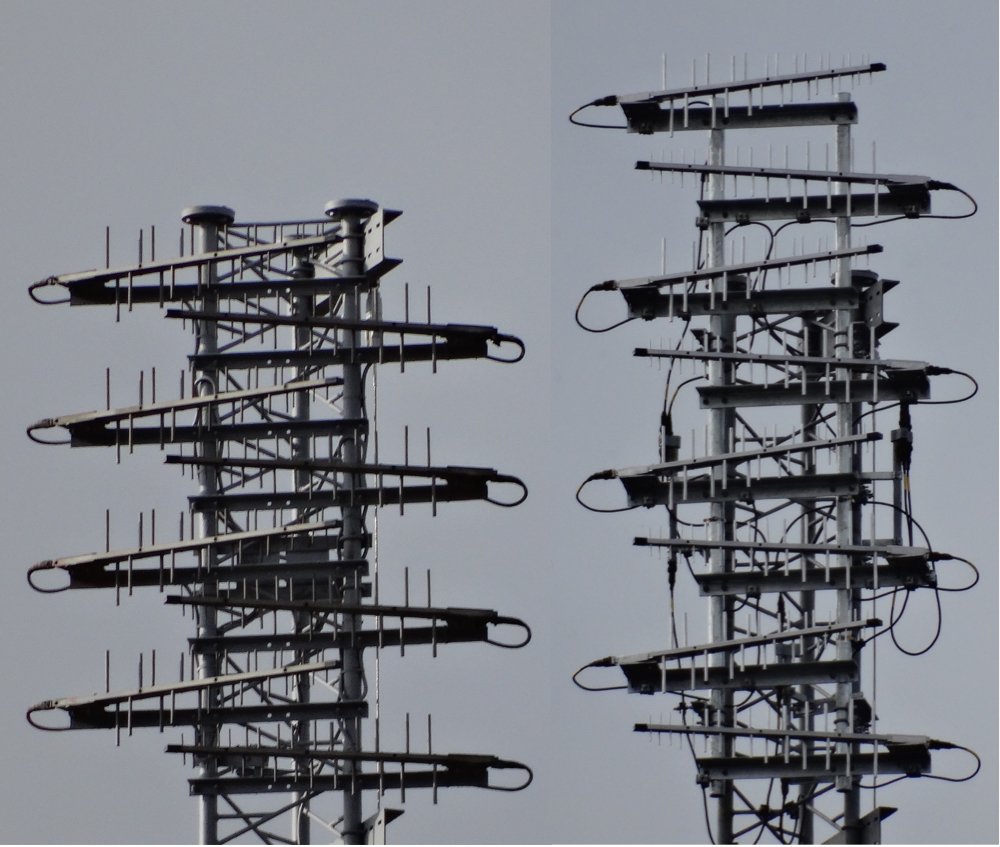 Old and new side by side. Left is how the UHF transmit aerial array looked when I visited this site in February 2014. Right is how it looks now. Note that the vertical spacing between the tiers has been increased and the frame that the whole new array is mounted on, places the top two logs above the top of the tower structure.
UHF receive log periodic missing three elements as indicated.
The band II receive Yagis unchanged.
Back to TX Gallery index | TX main index
| | | |
| --- | --- | --- |
| mb21 by Mike Brown | Hosted by | |