UK Broadcast Transmission


THE TRANSMISSION GALLERY
| | |
| --- | --- |
| Photos by Mark Carver, Andy Higginson and Pete Alcock | Page last updated: 2017-07-27 |
| | |
| --- | --- |
| Fern Barrow (Bournemouth MF) | Dorset |
NGR: SZ070926
Maps: Google Bing (Ord Surv)
Site Height:
Structure Height:
Digital TV:
BBC Radio:
Radio Five Live: 909 kHz
Radio Solent: 1359 kHz
Ind. National Radio:
Absolute Radio: 1197 kHz
Talk Sport: 1053 kHz
Ind. Local Radio:
Smooth Radio: 828kHz
Digital Radio:
Comments:
This site provides no less than five AM radio services for Bournemouth, Poole and surrounding areas.

In the days when BBC Radio 1 was transmitted on 247m, Bournemouth, exceptionally, had Radio 1 on 202m. This service came from a transmitter site which was known simply as Bournemouth, and situated in Grafton Road (a little over 2km east of Fern Barrow). Radio 1 continued on 202m (1485 kHz), until Radio 1 became an FM only service on 30th June 1994. The Radio 1 Bournemouth transmitter was the only one not to change wavelength with the frequency changes of the 23rd November 1978.

ILR Bournemouth (Two Counties Radio) launched on the 15th September 1980 on 828 kHz. BBC radio services are believed to have transferred from Grafton Road around the same time with Radio 1 on 1485 kHz, Radio 2 on 909 kHz and R.Solent on 1359 kHz. Also a transmitter for Radio 3 on 1197 kHz was provided from Fern Barrow.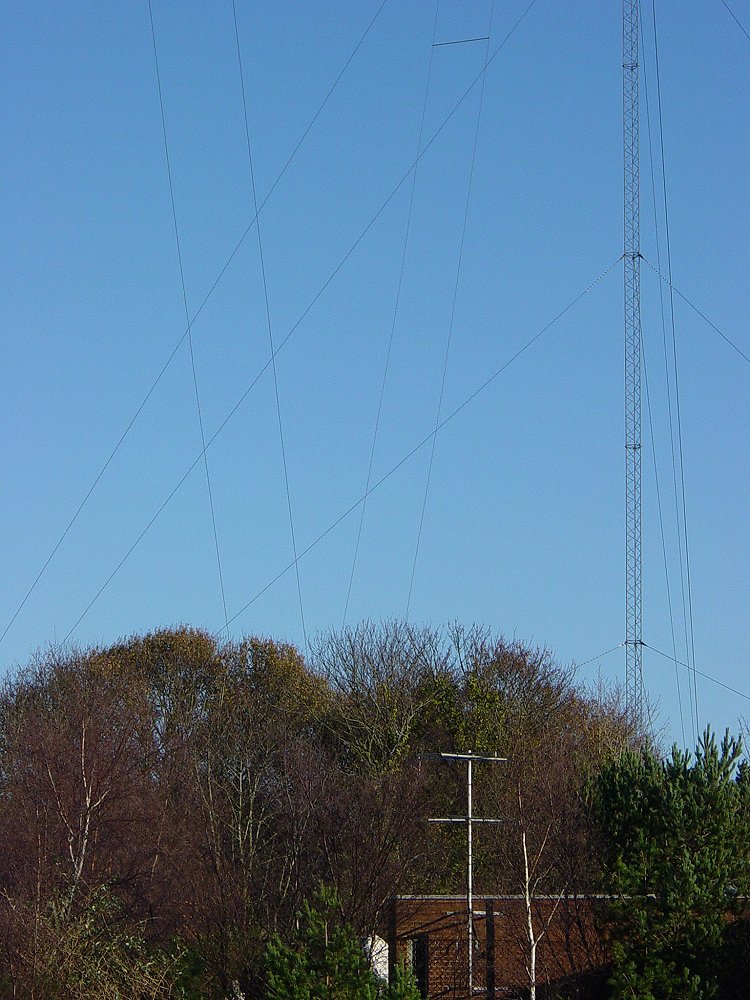 Radio Solent coverage area map

Back to TX Gallery index | TX main index
| | | |
| --- | --- | --- |
| mb21 by Mike Brown | Hosted by | |