UK Broadcast Transmission


THE TRANSMISSION GALLERY
| | |
| --- | --- |
| Photos by Dan Glover | Page last updated: 2020-02-28 |
| | |
| --- | --- |
| Kings Heath | Northamptonshire |
NGR: SP740633
Maps: Google Bing (Ord Surv)
Site Height:
Structure Height:
Digital TV:
BBC Radio:
Ind. National Radio:
Absolute Radio: 1233 kHz
Ind. Local Radio:
Gold (East Midlands): 1557kHz
Digital Radio:
Comments:
May 2011
On soggy ground next to the River Nene - presumably not suitable for housing or other purposes due to flood risk, but probably ideal for an MF site.

This appears to be a simple mast radiator. The transmitter building is on slightly higher ground further back from the river.

Kings Heath was originally built by the BBC for Radio Northampton, which launched on 16th June 1982 on 1107 kHz and closed on 17th April 1992. ILR Northampton (Hereward Radio) was added on 1st October 1984 on 1557 kHz. INR2 (Virgin Radio) was added on 7th November 1993 on 1233 kHz.
A further site reference number appears on an Arqiva sticker on the door, possibly 53210
Plenty of options for a feed, but some may be redundant now...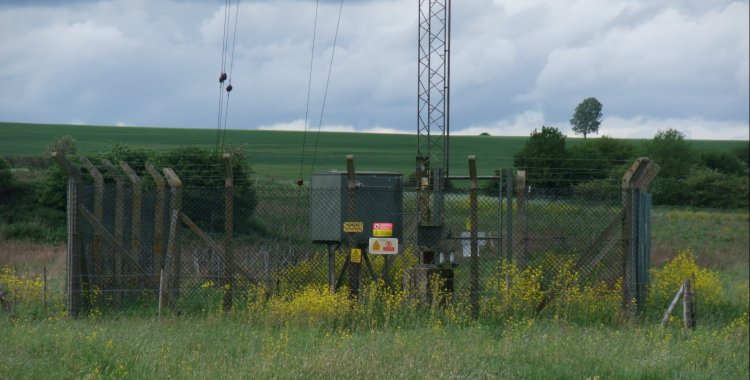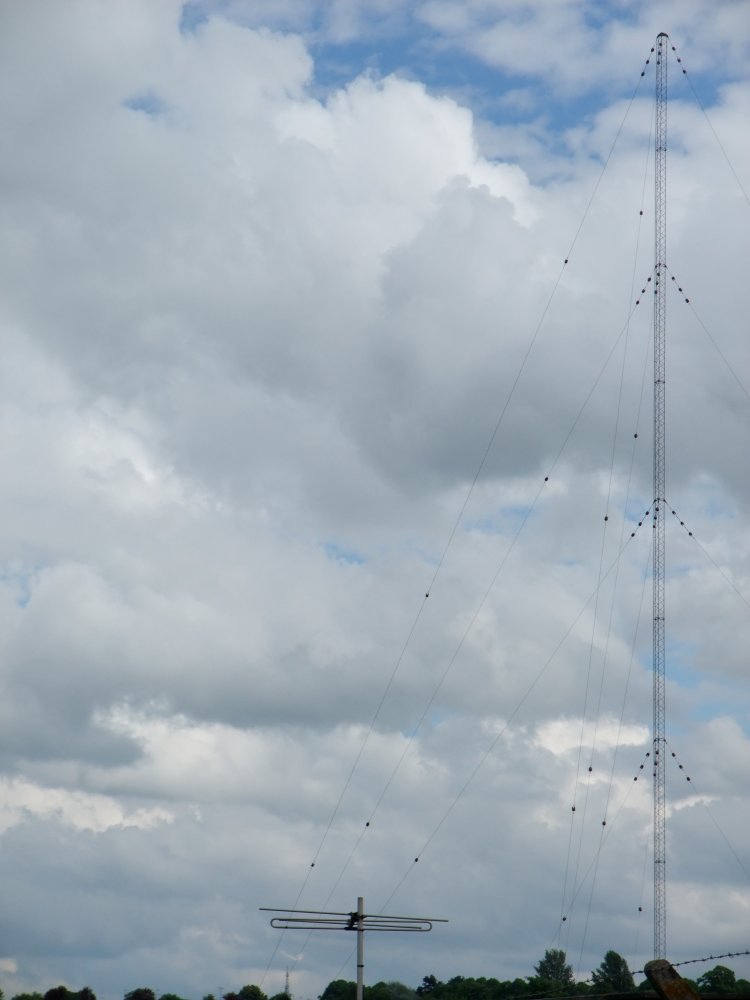 In this view we see the MF mast on the right, with a Band II yagi directed at the VHF site across town.
Half an element isn't going to make much difference. Oh, but Northampton VHF doesn't carry any services which would be useful as a feed, does it? Probably a "legacy feature", from when Radio Northampton was transmitted.
The mast seems to be a long way from the transmitter building in this view!
This piece of broadcast history was found nearby...
...which also explains this...
...some of the distribution cabling is still in place - but this one has sagged and now chafes against the edge of the roof
Back to TX Gallery index | TX main index
| | | |
| --- | --- | --- |
| mb21 by Mike Brown | Hosted by | |