UK Broadcast Transmission


THE TRANSMISSION GALLERY
| | |
| --- | --- |
| Photos by Rob Shufflebotham | Page last updated: 2019-09-06 |
NGR: SJ305926
Maps: Google Bing (Ord Surv)
Site Height: 40m
Structure Height:
Digital TV:
BBC Radio:
Ind. National Radio:
Talk Sport: 1107 kHz
Ind. Local Radio:
Digital Radio:
Comments:
Transmitted Absolute Radio on 1197 kHz until mid 2018, and BBC local radio on 1485 kHz until April 2020.
Wallasey is a small MF Filler site for the Wirral and Merseyside area. Its located inside Rake Lane Cemetery. The mast is nothing special, just a standard omni radiator - I'd have expected a reflector on the coastal side, but its either not high powered enough to warrant one, or it just wasn't worth it. Inside the well fenced central compound you can see the Andrews sat receive dish, probably for the Absolute service on 1197kHz.

I'm surprised Wallasey has remained on the Hit List for as long as it has.

Wallasey was originally built for Radio Merseyside and entered service sometime in late 1972, or early 1973 on 1484 kHz. 1485 kHz from 23rd November 1978.

A transmitter for Radio 1 on 1107 kHz was added on 20th December 1982. INR 2 (Virgin Radio) launched on 30th April 1993 on 1197 kHz. Radio 1 closed on 30th June 1994. INR 3 (Talk Radio) launched on 14th February 1995 on 1107 kHz.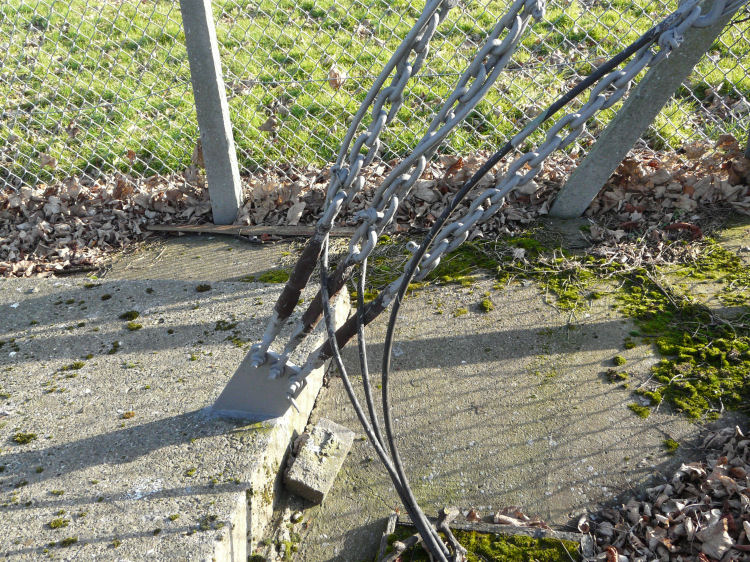 Radio Merseyside coverage area map

Tarquin's tale of the Wallasey installation (bbceng.info website)

Back to TX Gallery index | TX main index
| | | |
| --- | --- | --- |
| mb21 by Mike Brown | Hosted by | |