UK Broadcast Transmission


THE TRANSMISSION GALLERY
BEER
| | |
| --- | --- |
| Photos by Mark Carver | Page last updated: 2014-12-25 |
DAB Aerials added: Oct 2014
Mark visited the site on a gloomy day in October 2014, DAB Tx aerials had been added, as well as a downlink dish in the compound, all work for BBC Phase 4 DAB expansion, though at the time of photography, the DAB transmissions were not yet in service. Entered service on 17th October 2014.
Two Band III yagis, mounted back to back, to form 'figure of eight' lobes. Directed east and west
Rather a cluttered mast now. Of broadcast interest, behind the right hand west facing DAB yagi, or two UHF logs that are the Tx radiators for the DTT service, and left bottom a UHF log pointing over the camera, the Rx feed aerial looking at parent Stockland Hill
East facing yagi (you can just make out the Tx name on the bracket !)
Very packed compound, with DAB feed downlink dish. The equipment cabin destined for DAB can't be seen, but poking up out of the cluster of huts, is a brand new GPS aerial, most probably for the DAB timing reference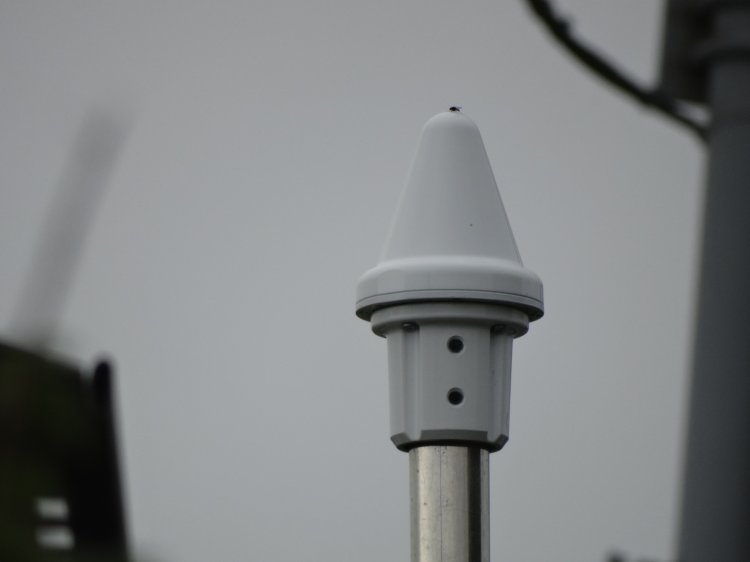 Close up of GPS aerial, and fly !!
Back to TX Gallery index | TX main index
| | | |
| --- | --- | --- |
| mb21 by Mike Brown | Hosted by | |