UK Broadcast Transmission


THE TRANSMISSION GALLERY
LINCOLN (SWAN POOL)
| | |
| --- | --- |
| Photos by Mark G7RJV | Page last updated: 2014-02-12 |
Pictures taken April 2013
Lincoln MF also known as Swanpool.

Transmitter site is located at the south west side of Lincoln on the southern side of a land drain. Access to the transmitter site is via a public footpath which runs down the southern side of the land drain and via a Network Rail level crossing.

The public footpath passes various farming fields on the southern side and according to OS maps ends at the entrance to the transmitter site, but local residents seem to continue walking along the path and pass a black painted barrier as a short cut to reach a nearby estate.

Taking pictures of the site was difficult due to the sun being directly behind the eastern mast.

The site according to TxParams is 4m ASL and being located near a land drain explains some unusual features. The Tx building is located around 1m above the ground level while the masts and associated antenna tuning units are mounted upon concrete plinths as possibly a measure to allow for flooding of the area from the nearby land drain.

Ofcom TxParams has the BBC service running a 2kw EMRP service. The two mast array has a max power towards 100 degrees and a 15 dB power reduction towards 280 degrees.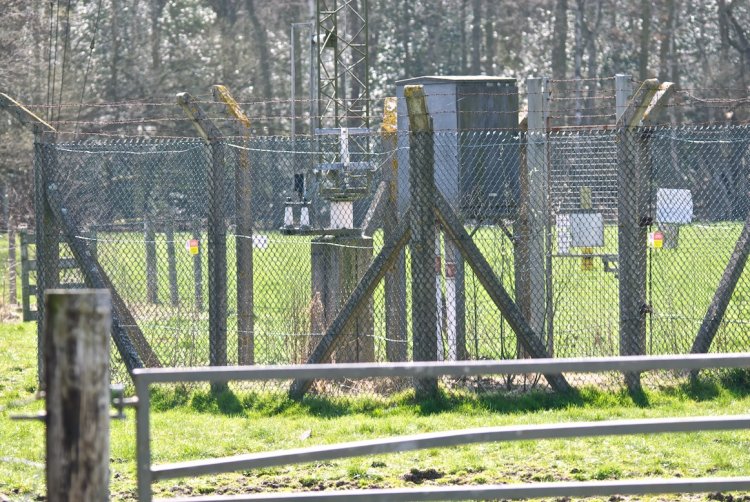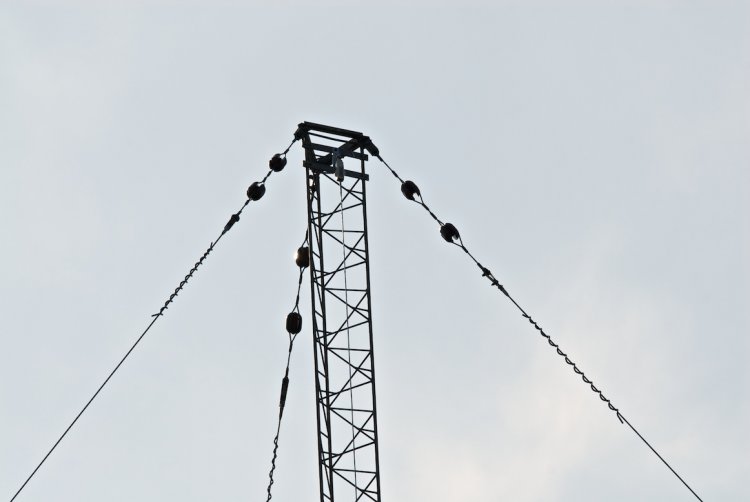 Looking west towards the site entrance.
Back to TX Gallery index | TX main index
| | | |
| --- | --- | --- |
| mb21 by Mike Brown | Hosted by | |