UK Broadcast Transmission


THE TRANSMISSION GALLERY
PENNSYLVANIA
| | |
| --- | --- |
| Photos by Martin Brown | Page last updated: 2019-07-24 |
New transmit aerial - July 2019
The transmit aerial at Pennsylvania was replaced during May 2018 in preparation for the UHF channel changes required for 700 MHz clearance. This saw the allocated UHF channels move from upper band V to band IV. Clearance was on 27/3/2019.
The 4 tier open cardioid transmit aerial has been replaced with a cylinder.
The new transmit cylinder close up.
The 2 log periodics used to receive the programme feeds from Stockland Hill.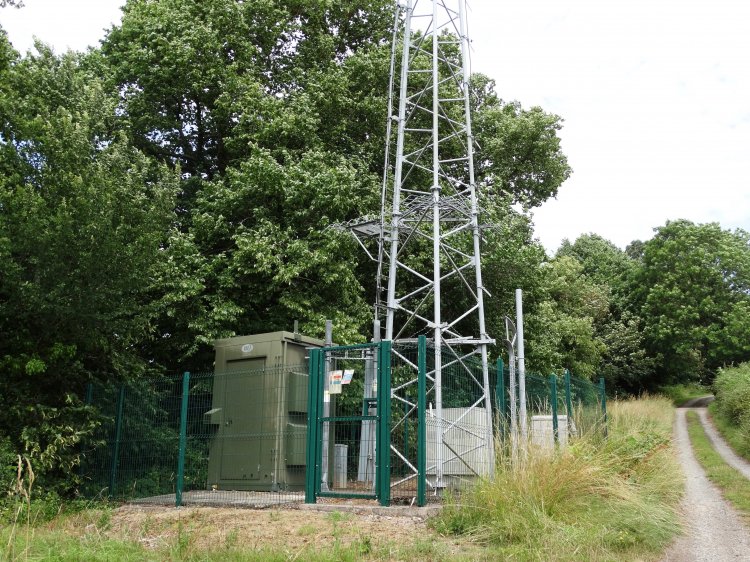 The barbed wire and wooden pole fencing has been replaced with this more substantial arrangement.
Back to TX Gallery index | TX main index
| | | |
| --- | --- | --- |
| mb21 by Mike Brown | Hosted by | |