UK Broadcast Transmission


THE TRANSMISSION GALLERY
| | |
| --- | --- |
| Photos by David Breha and Nigel J. Coote | Page last updated: 2017-07-24 |
NGR: NT538736
Maps: Google Bing (Ord Surv)
Site Height:
Structure Height: 35m
Digital TV:
BBC A: 49
D3&4: 58
BBC B: 54
BBC Radio:
Ind. National Radio:
Ind. Local Radio:
Digital Radio:
Comments:
Haddington is a relay of Black Hill
Updated June 2017
Originally an IBA landlord site, TV channels 1 - 3 entered service on 21st May 1976, with Channel 4 from February 1985. DSO was on 8th and 22nd June 2011.

Nigel: I had an hour to spare on the way to Newcastle and knew the site is not far from the A720 Edinburgh City Bypass. (My SatNav got me quite close using the golf course co-ordinates.)
Are the railings missing on the right hand side of the platform, or is it a trick of the light?

All seems to be healthy and safe in the June 2017 photos below.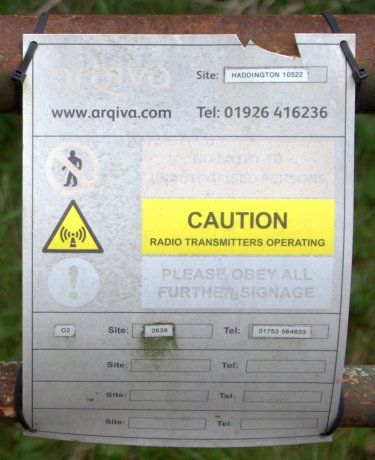 ...has faded from this sign.

Equipment Cabinet - not the usual pattern for a TV relay and showing signs of use for target practice!
Nigel's best attempt at the whole tower - from this direction the trough and panels are behind the structure.
Above the tree line the mobile phone panels have multiplied somewhat - but no apparent change to the broadcast antennas.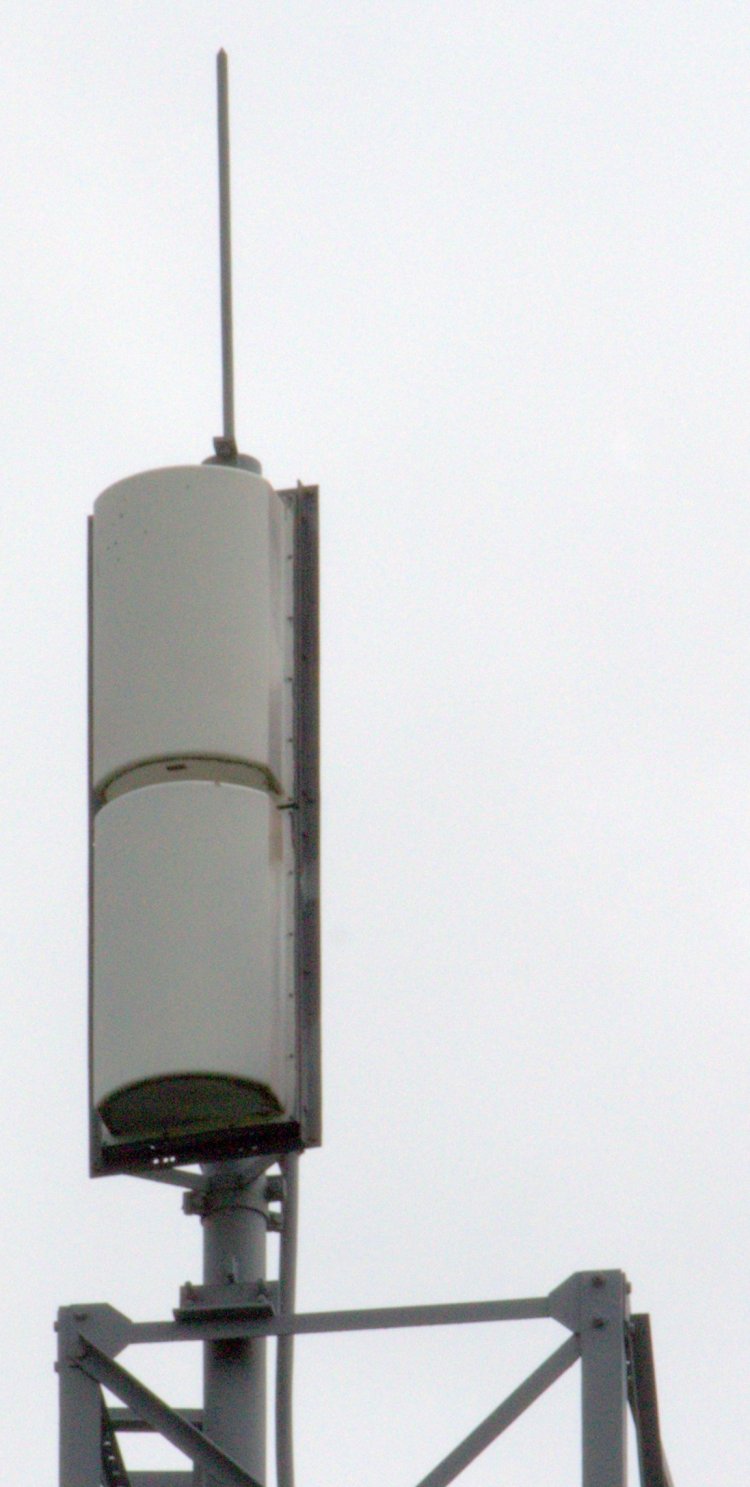 These panels, and the trough below, may be over 40 years old.
Back to TX Gallery index | TX main index
| | | |
| --- | --- | --- |
| mb21 by Mike Brown | Hosted by | |