UK Broadcast Transmission


THE TRANSMISSION GALLERY
BARGOED
| | |
| --- | --- |
| Photos by Phil England and Wayne Brewer | Page last updated: 2015-07-12 |
This was a difficult one to find the way to. With a few cans of soft drink and an assistant, I got the car to (what I thought was) a close spot, then began the walk up to the site. The track was getting overgrown the further up we were walking. Once we had managed to get to the site, the views were outstanding.

One of the photos shows the view of the town of Bargoed itself (Bargoed is having its roads sorted out with diversions all over the place!)

After taking the photos of it, we found an easier way down!

Bargoed entered service on the 25th May 1973, with S4C available from the launch on 1st November 1982. DSO was on the 3rd and 31st March 2010.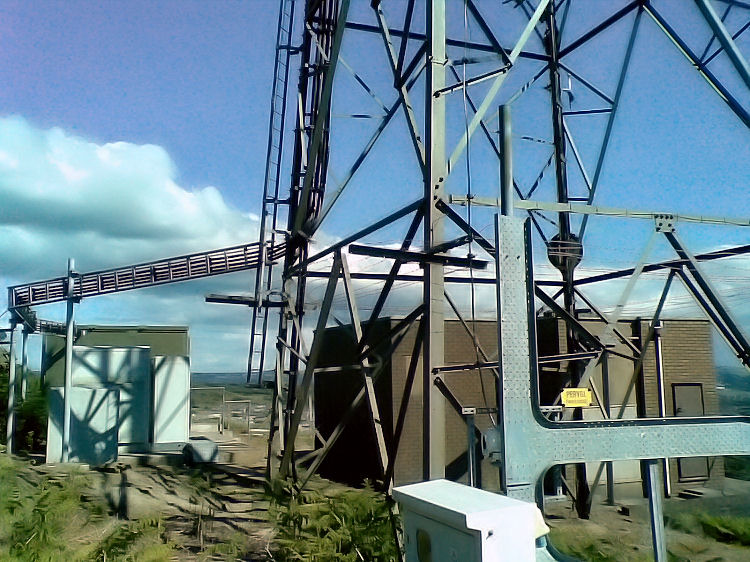 At Bargoed the trough aerials previously used for transmission have now been replaced by more conventional panel aerials.
Back to TX Gallery index | TX main index
| | | |
| --- | --- | --- |
| mb21 by Mike Brown | Hosted by | |