UK Broadcast Transmission


THE TRANSMISSION GALLERY
MENDIP
| | |
| --- | --- |
| Photos by Martin Watkins | Page last updated: 2012-10-12 |
Dec 2009 - new DTT main UHF array
Photos of new DTT main aerial installed earlier in 2009
From top to bottom:

IRR array for Bristol Channel/South Wales

Reserve DTT aerial

BBC Local Radio panels - no sign of the north facing tiers having been removed.
Hugely foreshortened, we see the IRR aerial with HP elements in shadow and VP elements catching the sun. Shows clearly the horizontal spatial offset between the two polarisations.
BBC LR array with integrated BBC DAB, separate DAB panels, and 4 tiers of slanted logs for Taunton/Somerset ILR.

At the bottom left hand side of the mast we can see a pair of Siras. We have been reliably informed that these were provided in order to ensure continuity of the IRR (101.0 MHz) service while installation of the the digital reserve and the work platform took place.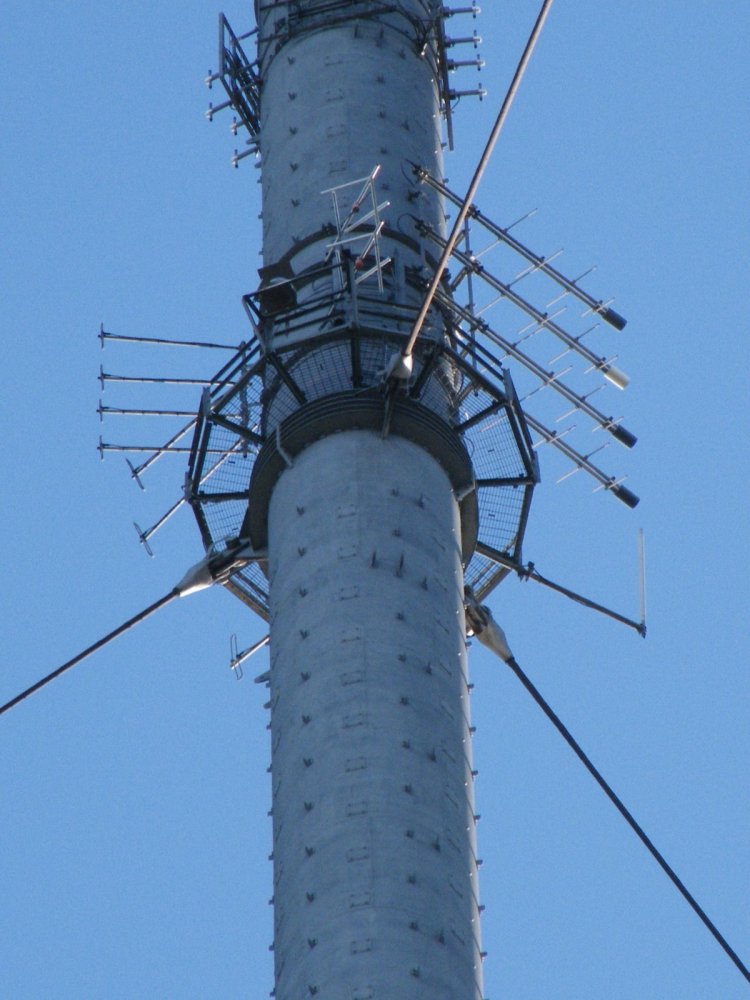 Back to TX Gallery index | TX main index
| | | |
| --- | --- | --- |
| mb21 by Mike Brown | Hosted by | |