UK Broadcast Transmission


THE TRANSMISSION GALLERY
DURRIS
| | |
| --- | --- |
| Photos by Martin Brown | Page last updated: 2021-06-12 |
June 2021
Main UHF TV transmit (S1) at 314m.
Reserve UHF TV transmit (S2).
This is the S3 UHF antenna system at 283m. First used to transmit Channel 5, also the four out-of-group interim DTT multiplexes. It currently transmits Mux 7.
S3 viewed from the other side.
Interleaved band II and band III. Transmits both ILR programmes and Digital One DAB. 255m.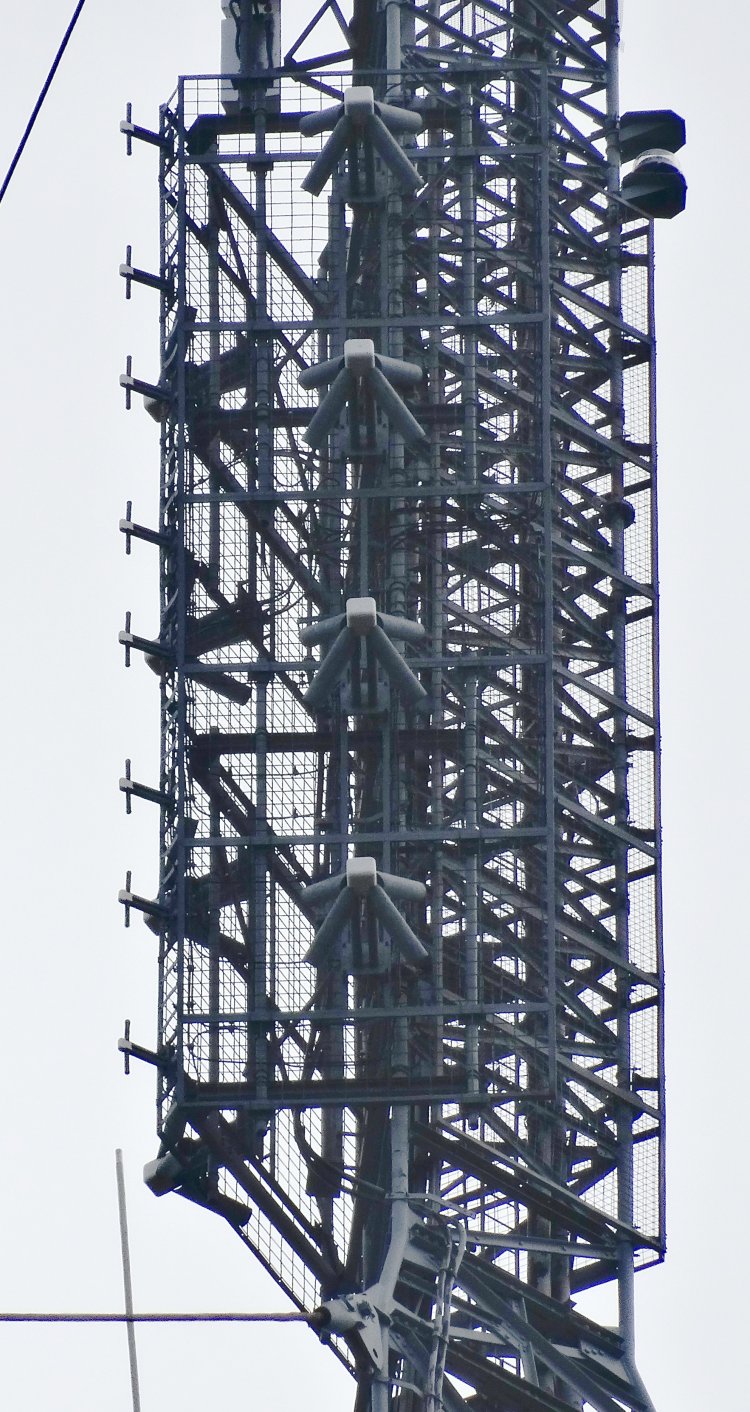 Viewed from further round the mast.
And from a third perspective.
BBC FM radio and the top three dipoles of the other DAB antenna.
BBC FM Radio. 2 tiers of Alan Dick & Co circularly polarised 90 degree panels. The two panels on the right are facing roughly west-northwest. The panels on the left face roughly east-northeast and south-southeast.
Four band III dipoles forming the BBC and Aberdeen DAB antenna at 230m.
Aberdeen local TV transmit at 157m.
Two band II log periodic aerials facing Forfar at 120m. These are used to receive an RBS feed of the BBC FM Radio services, should the programme feeds to Meldrum fail.
Low down on the mast are the BBC FM Radio RBL receive aerials facing Meldrum.
Meldrum receive band II log periodics.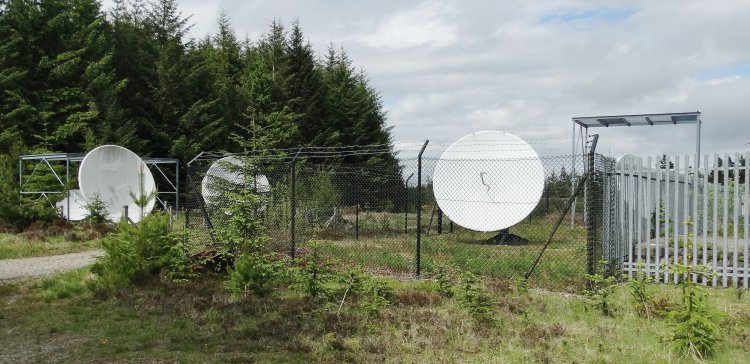 Back to TX Gallery index | TX main index
| | | |
| --- | --- | --- |
| mb21 by Mike Brown | Hosted by | |