UK Broadcast Transmission


THE TRANSMISSION GALLERY
SUDBURY A
| | |
| --- | --- |
| Photos by Martin Brown | Page last updated: 2017-07-10 |
August 2014 - Addition of BBC DAB aerials
Sudbury was on the update list for the addition of BBC DAB aerials. It was also an opportunity to see the post DSO changes. BBC DAB entered service on 27th June 2014.

As of 22nd March 2016, the 4 tier "BBC DAB" aerial is now used to transmit Digital One and Essex local DAB as well.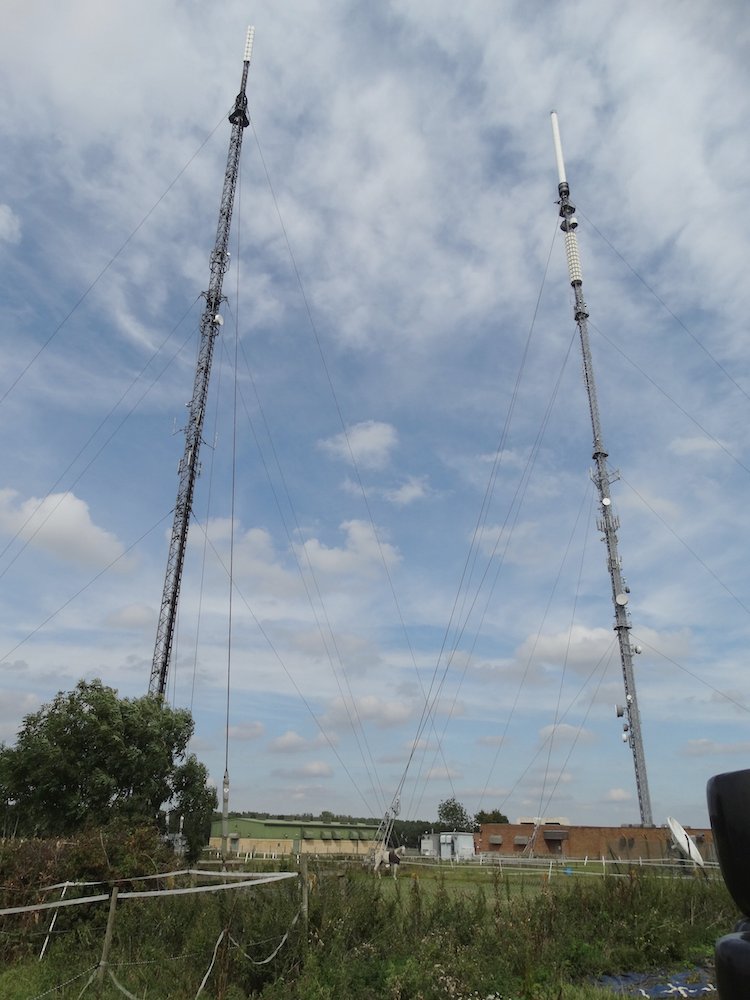 Left, Sudbury B. Right, Sudbury A.
Sudbury A. Gone are the Channel 5 panels below the lower platform.
Sudbury A. The new 4 tier BBC DAB aerials facing north-west, and above the twin folded dipoles of the Essex local DAB aerial.
Lower down at 61m on Sudbury A are the Digital One aerials.
Twin Yagis pointing towards Crystal Palace.
The original troughs pointing towards Tacolneston.
Sudbury B. The UHF aerial here transmits the 3 COM multiplexes.
Sudbury B. Only the top half of UHF panels remain.
Back to TX Gallery index | TX main index
| | | |
| --- | --- | --- |
| mb21 by Mike Brown | Hosted by | |