UK Broadcast Transmission


THE TRANSMISSION GALLERY
| | |
| --- | --- |
| Photos by Ben Smith | Page last updated: 2017-11-04 |
NGR: SO358734
Maps: Google Bing (Ord Surv)
Site Height: 184m
Structure Height: 17m
Digital TV:
BBC A: 45
D3&4: 39
BBC B: 42
BBC Radio:
Ind. National Radio:
Ind. Local Radio:
Digital Radio:
Comments:
Bucknell is a relay of The Wrekin. Pre-B700 allocations: 45/49/52.
This site was a bit difficult to find at first, as it's fairly tree-locked (although it doesn't look it from the photos) and on private property.

Once I had secured permission to access the site from the landowner (having had to convince him in the process that I wasn't a pheasant poacher!) I was able to get some clear shots.

It's located at the top of quite a steep hill, the access track secured by an unmarked gate - the last section of which was about a 3:1 gradient !

The station uses a log as the receive aerial about halfway up the North-Eastern leg, which has a great unobstructed view of the parent station - The Wrekin - and relaying it via a 4 cardoid stack pointing roughly Westwards about 2/3rds of the way up the tower.

One thing I noticed was it looked like a fairly recently built structure, and a quick investigation of the site revealed the remains of the old mast with the bottom section still in-situ, but unfortunately devoid of the old TX aerials (which I assume would have been logs).

[Ed] The original 1990 structure was a 17m lattice pole. This was replaced with this tower in May 2000.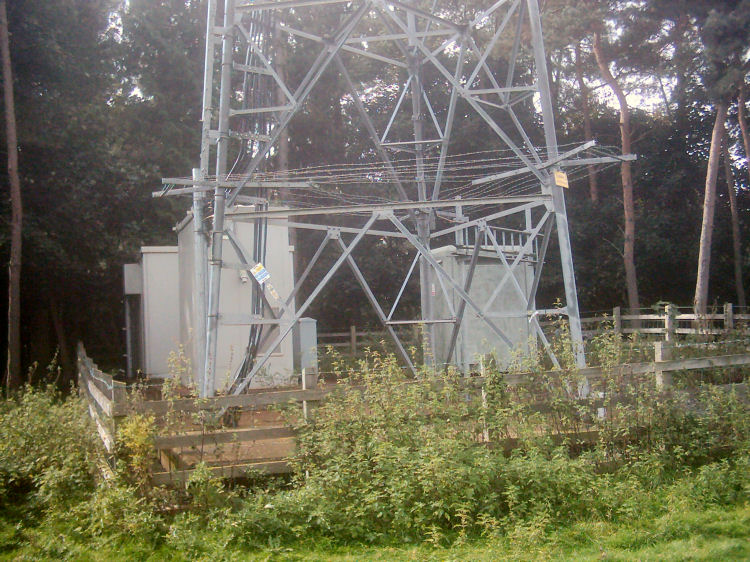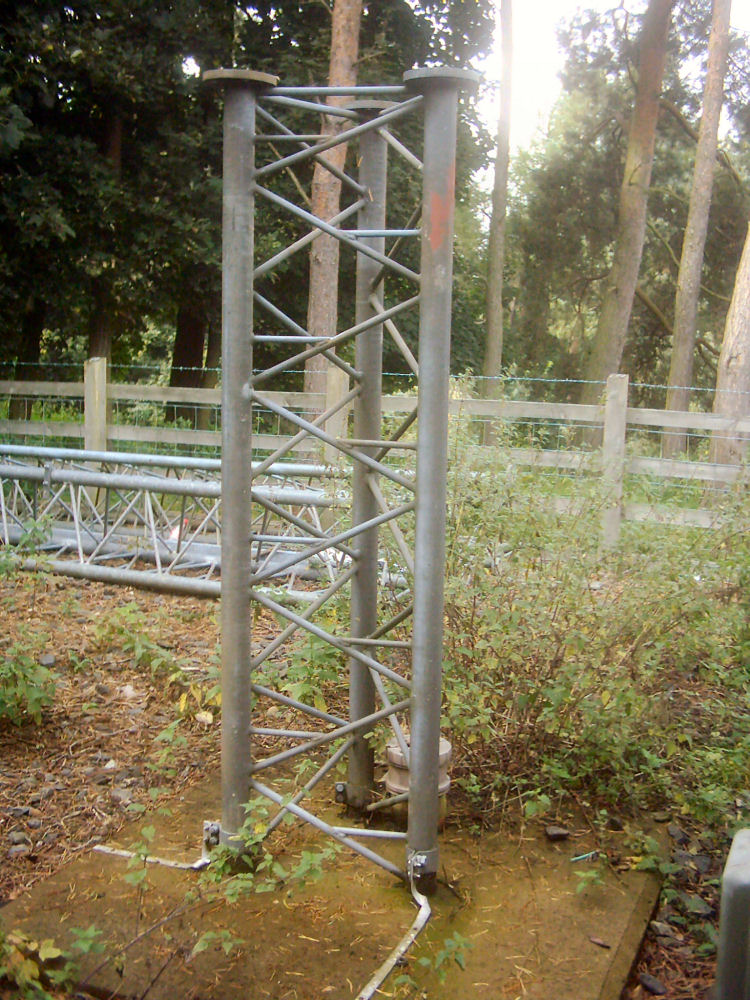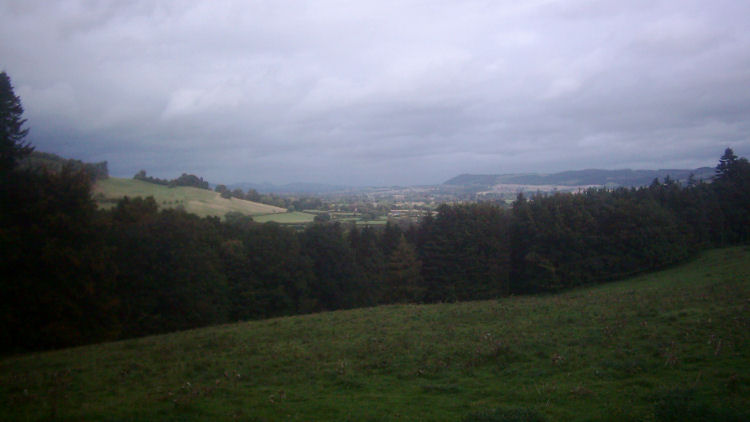 The view towards The Wrekin
Back to TX Gallery index | TX main index
| | | |
| --- | --- | --- |
| mb21 by Mike Brown | Hosted by | |