UK Broadcast Transmission


THE TRANSMISSION GALLERY
| | |
| --- | --- |
| Photos by Robert Whittaker | Page last updated: 2015-01-13 |
NGR: SU228488
Maps: Google Bing (Ord Surv)
Site Height:
Structure Height: 40m
Digital TV:
BBC A: 30
D3&4: 26
BBC B: 23
BBC Radio:
Ind. National Radio:
Ind. Local Radio:
Digital Radio:
Comments:
Tidworth is a relay of Hannington. Pre-B700 allocations: 29/26/23.
Photos taken 24/10/2010
Tidworth is a village about 5 miles west of Andover, located right at the edge of the Hannington, Rowridge and Mendip service areas. Tidworth is the last Hannington relay to be added to the gallery.

The relay is located to the west of the village, right next to the Tidworth Garrison army base. Access to the relay is via a paved tank road so extreme care is required when approaching, especially on target practice days!

Transmission is from two pairs of panels, one pair pointing south and the other pointing east across the village. RX is a single log periodic on Hannington.

Originally an IBA landlord site, TV channels 1 - 3 entered service on 3rd December 1976, with Channel 4 from June 1986. DSO was on the 8th and 22nd February 2012.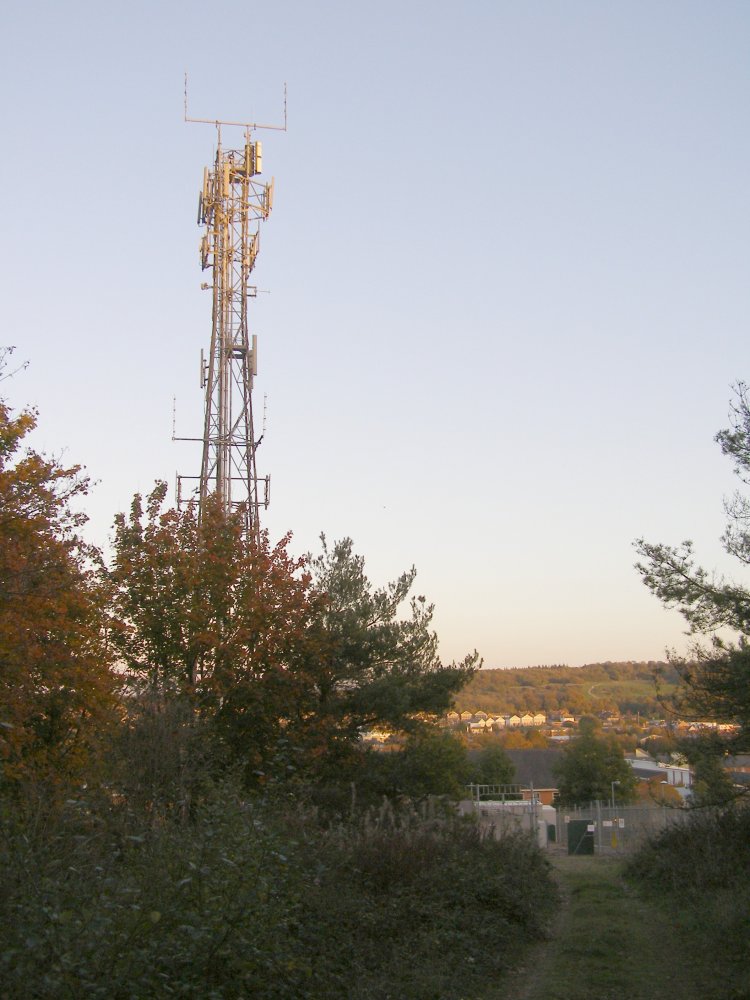 The back of the tower, looking southeast. RX log halfway up on the left
Receive log periodic on Hannington
The adjacent army camp, surrounded by high fences and razor wire
The end of the tank movement road used to access the site from the main road. The relay is through the trees on the left
Back to TX Gallery index | TX main index
| | | |
| --- | --- | --- |
| mb21 by Mike Brown | Hosted by | |