UK Broadcast Transmission


THE TRANSMISSION GALLERY
KEELYLANG HILL A
| | |
| --- | --- |
| Photos by Martin Brown | Page last updated: 2016-06-02 |
May 2016
Martin writes: Nothing new to see at Keelylang Hill, but I had the opportunity to get close up to the site to add some more detail, and on a pleasant sunny afternoon.
Left, Keelylang Hill B, the 1980's FM radio tower. Right, Keelylang Hill A, the 1970's UHF TV tower.

The demarcation between TV and radio ceased when UHF TV aerials were added to the top of the radio tower for pre-DSO DTT at the end of the 1990's, and again when DAB aerials were added to the TV tower in 2008.
Keelylang Hill B. At the top the UHF S2 reserve aerial, with 6 tiers of Marconi circularly polarised band II panels below.
Twin vertically polarised band II log peridoics receiving BBC FM radio from Rumster Forest. Note the missing elements on the lower aerial.
At the top, the main UHF S1 aerial within the original 1970's cylinder. Below are the band III DAB aerial panels.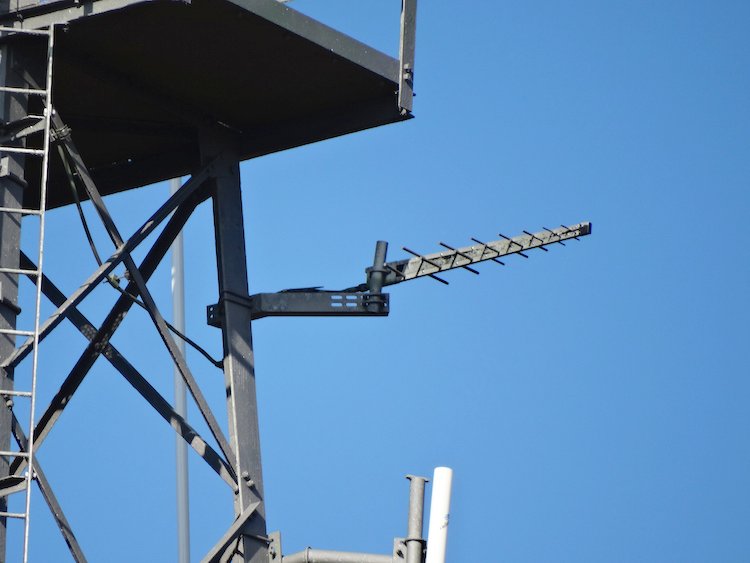 UHF log periodic pointing towards Rumster Forest for RBS purposes.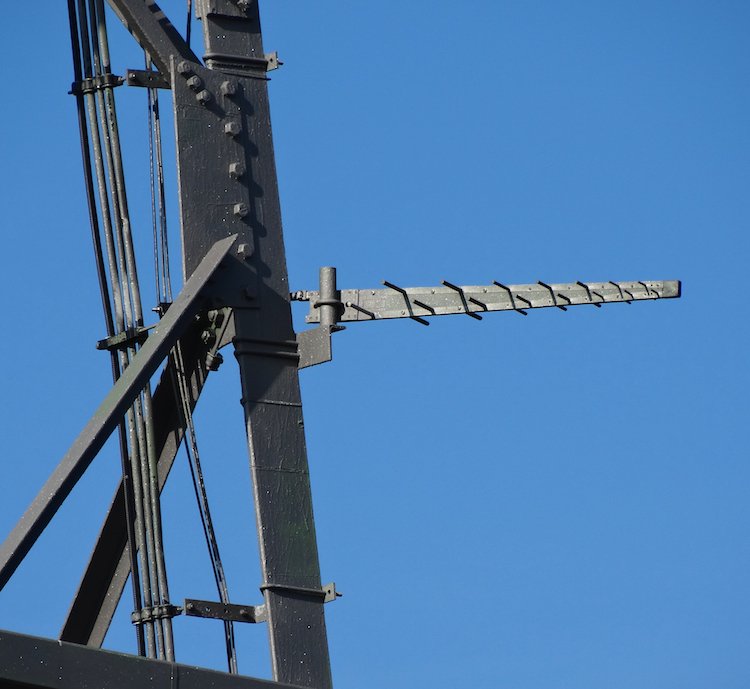 Lower on the tower is this second UHF log which is pointing in a more easterly direction. This aerial may be aligned to receive Knock More.
GPS receive aerials on the side of the building.
Back to TX Gallery index | TX main index
| | | |
| --- | --- | --- |
| mb21 by Mike Brown | Hosted by | |