UK Broadcast Transmission


THE TRANSMISSION GALLERY
BRESSAY
| | |
| --- | --- |
| Photos by James Muir | Page last updated: 2014-06-15 |
DAB & DSO update - June 2014
I took advantage of a holiday to the beautiful Shetland Islands in June 2014 to get some updated photos of the superb Bressay site.
The Bressay Tx towers, as seen from Lerwick.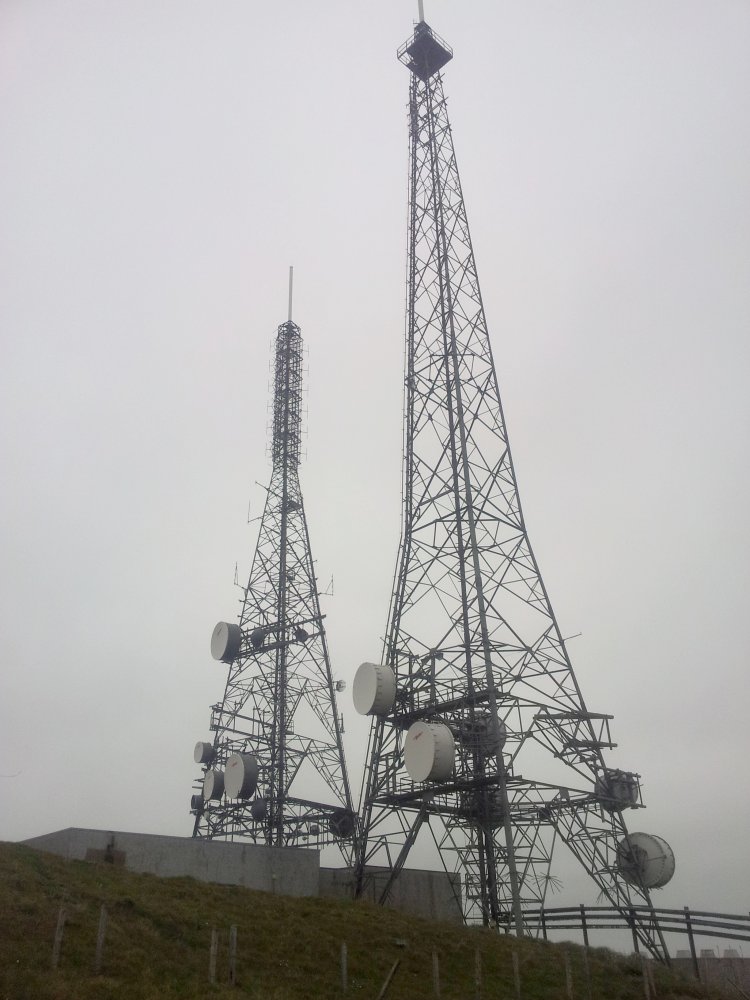 A closer view of the towers. On the left, what was originally the "radio tower" carrying BBC National and SIBC FM services, but now with added Digital TV antenna. On the right, what was the original "tv tower" but now also supporting BBC DAB antennas.
BBC DAB aerials near the top LHS side of the original TV tower. Note the reflectors behind the aerials to minimise any output eastwards towards Norway. BBC DAB entered service on 23rd August 2011.
BBC DAB programme-feed sat dish.
A closer view of the dish.
DTT reserve programme feed sat dishes. DTT main feed is via BT SHF link from Fair Isle.
A closer view of the tower carrying the FM radio services. The standard BBC National FM aerial array can be seen near the top of the tower. SIBC's twin vertical Tx antennas can be seen midway up the tower on the LHS. Note also what looks like a UHF cardiod aerial just below the BBC array on the LHS of the tower - no idea what this is for.
A closer view of the SIBC Tx antennas.
SIBC programme feed UHF yagis on the left, receiving directly from the studio site in Market Street, Lerwick. The dipole and panels on the right are, I believe, used by Shetland Isles Council.
Looking NW from the site towards the Shetland mainland.
Back to TX Gallery index | TX main index
| | | |
| --- | --- | --- |
| mb21 by Mike Brown | Hosted by | |