UK Broadcast Transmission


THE TRANSMISSION GALLERY
| | |
| --- | --- |
| Photos by Mike Brown, David Foord and Mike Smith | Page last updated: 2020-06-05 |
NGR: SW709403
Maps: Google Bing (Ord Surv)
Site Height:
Structure Height:
Digital TV:
BBC Radio:
Radio 4: 756 kHz
Radio Five Live: 909 kHz
Ind. National Radio:
Ind. Local Radio:
Digital Radio:
Comments:
Transmitted Absolute Radio on 1215 kHz until late May 2018, and also Talksport on 1053 kHz, which closed Feb 2020. BBC local radio on 630 kHz closed April 2020.
Redruth MF dates back to 1947 when the Light and Third Programmes entered service on 1149 and 1474 kHz respectively. These frequencies were changed to 1214 and 1546 kHz in March 1950. Transmissions of the West Home Service on 1457 kHz commenced on the 18th October 1953.

1214 kHz was re-assigned to Radio 1 for the 30th September 1967 launch and on the 2nd September 1972, Radio 3 changed from 1546 to 647 kHz and Radio 4 from 1457 to 908 kHz.

As with Plumer Barracks and Pearce's Hill, the Redruth MF site at Lanner Hill site carried the South-West regional service of BBC R4 on 755 kHz from 1974 until the opening of BBC R Cornwall in January 1983. However in this case, due to the poorer Long Wave signal of R4 from Droitwich in this area, the 756 kHz relay continued and BBC Radio Cornwall was allocated a new frequency of 630kHz.

The BBC frequency changes of 23-Nov-1978 saw 1214 kHz re-assigned to Radio 3 as 1215 kHz, 908 kHz re-assigned to Radio 2 as 909 kHz, Radio 4 SW moved from 755 to 756 kHz, and a new transmitter added for Radio 1 on 1089 kHz.

In the 1990's, 909 kHz became Radio 5 in August 1990, Radio 3 closed on 28-Feb-1992 and Radio 1 closed on 30-Jun-1994 to be replaced by INR3 (Talk Radio) from February 1995. 1215 kHz didn't return to Redruth MF until July 1999 for INR 2 (Virgin Radio).

Recently several services have closed. Absolute Radio (1215 kHz), 5-Jun-2018; TalkSport (1089 kHz), Feb 2020; Radio Cornwall (630 kHz), 7-Apr-2020.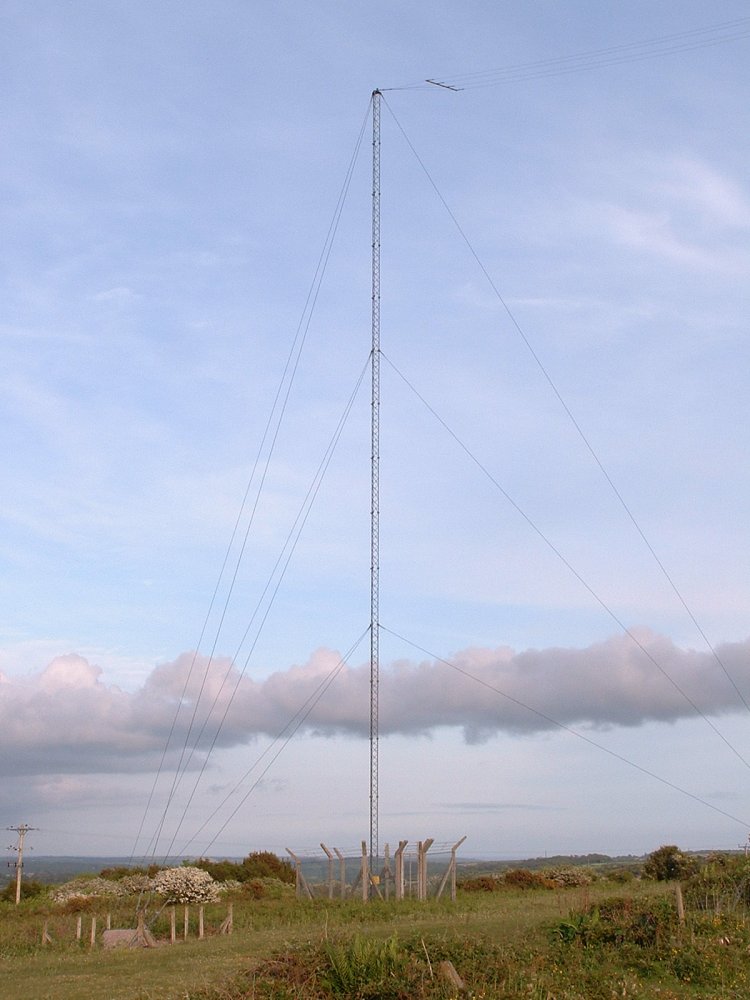 Radio Cornwall coverage area map

Pearce's Hill (Exeter MF) | Plumer Barracks (Plymouth MF) | Redruth
Back to TX Gallery index | TX main index
| | | |
| --- | --- | --- |
| mb21 by Mike Brown | Hosted by | |