UK Broadcast Transmission


THE TRANSMISSION GALLERY
WINTER HILL
| | |
| --- | --- |
| Photos by Tony Dunmore and Don Head | Page last updated: 2016-12-29 |
Dec 2016 - new higher tx aerial for G-MAN local TV.
A sudden improvement in signal for this service - noticed by several viewers - prompted a visit to the site, which confirmed that the aerial has been considerably improved; Ofcom lists it as now being at 140 m above ground level, but this figure would appear to be in error, it looks more like 55 m agl.

All photos - apart from the last one - by Tony Dunmore.
At the bottom of this picture, here are the new G-MAN aerials.
We calculate that the new aerials are at 55 m agl.
The old aerials for G-MAN were at the level with the trailing wires.... (but on the right hand side).
As we make our way up the mast we see the three-petal local MUX aerials are now a well established part of the structure.
Tony remarks that the microwave OB receive point that used to be at 250 m agl (ie attached to the platform between the former VHF TV and current UHF TV sections) has gone.


Below: coming back down Tony has also captured the relatively new DAB aerial at 43 m agl for the Liverpool local MUX, which commenced broadcasting in the early summer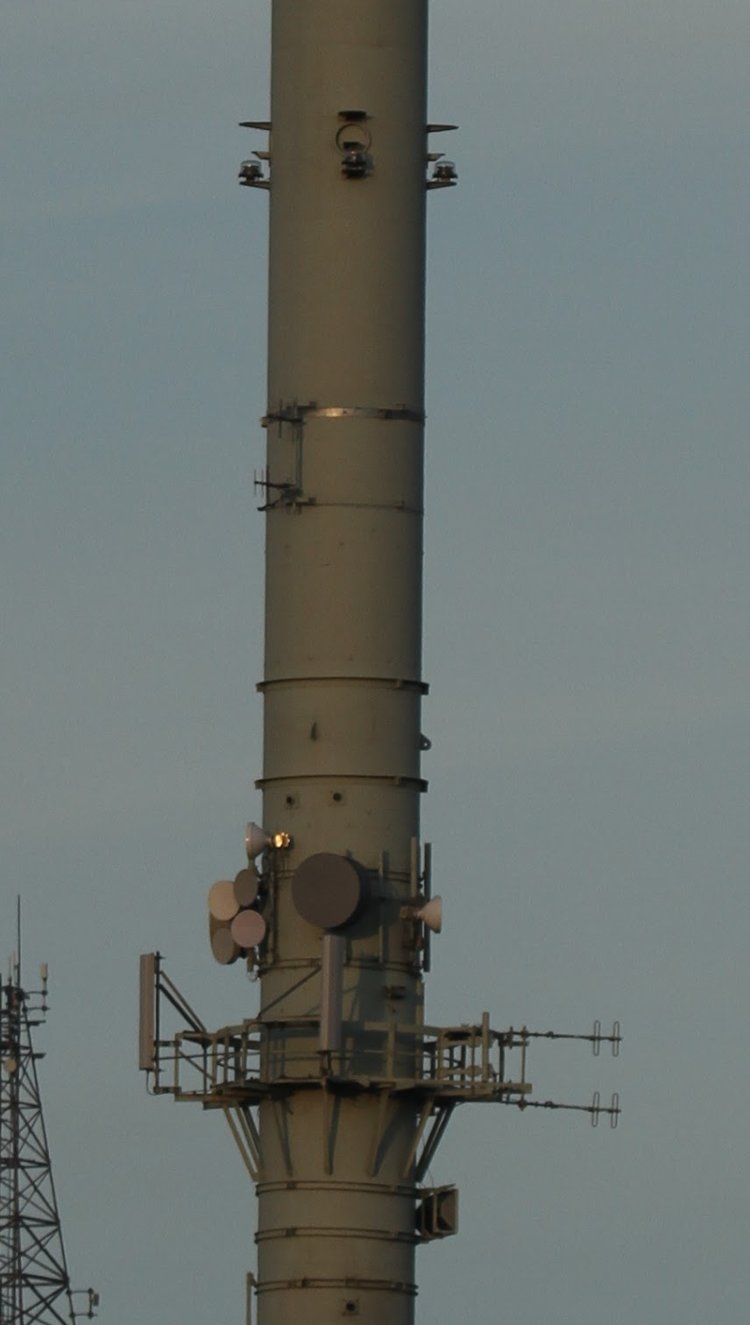 BELOW: Don Head managed to get a snap of the new aerial array for the G-MAN mux before it was hoisted into place on the mast.
New array, with added crisp packet.
Back to TX Gallery index | TX main index
| | | |
| --- | --- | --- |
| mb21 by Mike Brown | Hosted by | |