UK Broadcast Transmission


THE TRANSMISSION GALLERY
BLAENAVON
| | |
| --- | --- |
| Photos by Phil England | Page last updated: 2020-02-25 |
The site is mid way between Blaenavon and Abersychan on the road that goes down the valley.

The trek up to the site was a killer - took 25 mins to get up, took 15 to get down!

Once up there the views were outstanding. Had a feeling I was being watched when taking the pics, there was a flock of sheep up there looking at me daft!

In pre-DSO days Blaenavon was a rather more interesting and strategic site than it first appears. As well as being a standard relay for Blaenavon there was also a service from this site on a second set of channels. It's believed that the channels used for the Blaenavon Link service were 39/45/49/42 - the same as those used at nearby Abergavenny. The channels were later changed to 66/68/49/39, when Ridge Hill started using 42 & 45 for pre-DSO DTT. The link service existed to provide an RBL feed for downstream relay at Pontypool (and thence to Usk) and used the group of four horizontally polarised logs.

Originally a BBC landlord site, UHF TV commenced on 3 channels on 24th April 1973, with S4C available from the launch on 1st November 1982. DSO was on 3rd and 31st March 2010.

BBC FM radio entered service in April 1981 on 88.5 / 90.7 / 92.9 MHz. Radio Gwent was added on 8th January 1984 on 95.1 MHz. In 1988 Radio Cymru's frequency was changed from 92.9 to 104.0 MHz, due to adjacent channel interference from Radio 4 on 93.0 MHz from Ridge Hill at the downstream relay at Pontypool. Radio Cymru frequency was changed again to 104.1 MHz in 1999. Radio's 1 & 4 were added on 17th December 1992.
Blaenavon was an early UHF relay and featured troughs for transmit as well as receive. The transmit troughs were replaced prior to DSO.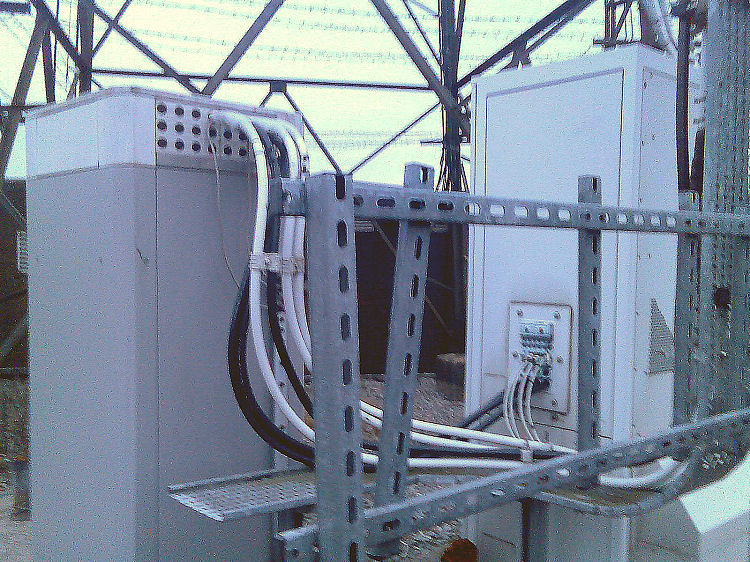 Pontypool | Ridge Hill | Usk
Back to TX Gallery index | TX main index
| | | |
| --- | --- | --- |
| mb21 by Mike Brown | Hosted by | |